Implementation of Apprenticeship Act in CPSE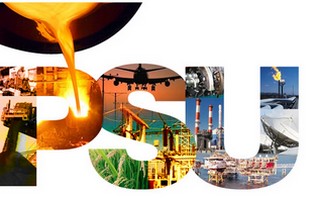 Implementation of the Apprenticeship Act in CPSEs – Department of Public Enterprises OM dated 17.05.2018
Department of Public Enterprises OM dated 17.05.2018 regarding Apprenticeship Act.
DPE/GM-0050/2014-GM-FTS-1980
Government of India
Ministry of Heavy Industries & Public Enterprises
Department of Public Enterprises
Public Enterprises Bhawan.
Block No. 14, CGO Complex,
Lodhi Road. New Dew-110003.
Dated: 17 May, 2018
OFFICE MEMORANDUM
Subject: Implementation of the Apprenticeship Act in CPSEs – regarding.
The Government of India has brought in comprehensive reforms and amendments in the Apprentices Act. 1961 and Apprenticeship Rules in December, 2014. Key amendments are:
(i) Establishments have been allowed to engage apprentices within a band of 2.5% to 10% of the total strength of employees.
(ii) Establishments have been allowed to conduct apprenticeship training in optional trades also in addition to designated trades.
(iii) Scope has been extended also to non-engineering occupations.
(iv) Restriction on the inspection by officers.
(v) Aggregation of apprentices and establishments especially MSMEs through Third Party Agency.
(vi) The procedural simplification has been provided through the following measures:
– Submission of returns and other information through online portal
– Submission of apprenticeship contract through portal and its time bound approval.
2. Further. Ministry of Skill Development & Entrepreneurship has notified an ambitious new scheme titled "National Apprenticeship Promotion Scheme" (NAPS) on 19th August. 2016 to promote apprenticeship training. The scheme provides for reimbursement of 25% of the stipend payable to apprentices directly to employees. The scheme also envisages sharing of the cost of basic training with "Basic Training Providers (BTPS)" in respect of apprentices who come directly to undertake apprenticeship training without any formal training. The guidelines of NAPS are available at www.apprenticeship.gov.in.
3. As there is a huge potential in apprenticeship training program in CPSEs. it is expected that CPSEs will play a proactive role in promoting apprenticeship training and are expected to:
(i) Engage apprentices within a band of 2.5% to 10% of the total strength of employees
(ii) Apprentices may be engaged either in designated trade or in optional trade
(iii) Avail the benefits of NAPS.
4. In view of above. all the Ministries/Departments concerned with CPSEs are requested to issue suitable instructions to CPSEs under their administrative control to comply with the provisions of the said Act and rules frames in this regards along with specific points emphasized at Para 3 above.
(J.N. Prasad)
Director
Download / Read Implementation of Apprenticeship Act in GPSE Department of Public Enterprises OM No.DPE/GM-0050/2014-GM-FTS-1980 dated 17.05.2018