7th Pay Commission Pay for Rajasthan State Govt Employees – Committee formed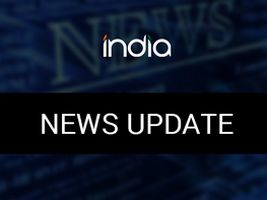 Govt of Rajasthan has set up a committee headed by a retired IAS officer D C Samant to examine and implement the recommendations of 7th CPC for the state employees
Business Standard news states that Committee formed by Rajasthan Govt to implement 7th CPC.
The Rajasthan government has set up a committee headed by a retired IAS officer D C Samant to examine and implement the recommendations of seventh pay commission for the state employees.
Two retired officers of Rajasthan Account Service D K Mittal and M P Dixit will be the members of the committee which will look into the recommendations of the commission and submit its report to the state government in three months with its recommendations for revising and fixing pay level, assessment of financial burden on the government and examine various allowances given to the employees.
The appointment order was issued yesterday by the administrative department.
Reacting to the decision, the state government employees union (joint) alleged that the government wants to delay implementation of the commission's recommendations.
General Secretary of Rajasthan Rajya Karmchari Sanyukt Mahasangh Tej Singh alleged that the government has no intention to provide the benefits of the seventh pay commission.
Source : business-standard