Child Care Leave – A recap and compilation of orders issued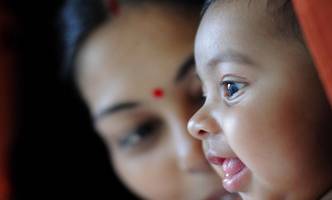 In a recent amendment to Child Care Leave provisions as far as Child Care Leave for Railway Employees are concerned, Railway Board has brought out an important change of lifting age restriction of children in CCL in the case of Disabled Children.
Child Care Leave – Age Restriction in the case of disabled children relaxed
On 11.12.2018 ,  Govt has issued notification to the effect that Single Male Government Employees are also entitled to Child Care leave at par with Female Government Employees up  730 days during entire service.  An additional relaxation / benefit has been given to single Female Government Employees in the notification dated 11.12.2018 in the form of increase in number of spells (up to six spells) in which CCL can be availed in a year.
Checkout this link for Govt's notification dated 11.12.2018, for allowing CCL for single Male Central Government Employees
On 03.04.2018, DOPT clarified that LTC may be availed while an employee is on CCL and may also proceed on foreign travel with prior approval
Though 7th Pay Commission allowed Child Care leave for women, single male and female Central Government Employees it recommended that CCL should be granted at 100 percent of the salary for the first 365 days, but at 80 percent of the salary for the next 365 days.
Click here for 7th Pay Commission recommendations on Child Care leave
On 12.01.2016, it was also clarified that CCL should not be refused citing exigencies of work
On 27.08.2012, Finance Ministry issued clarification that Child Care Leave should be considered at par with any kind of leave during the period of which an employee will be entitled for House Rent Allowance for the first 180 days of leave. It was also envisaged that child card leave exceeding 180 days would require required certificate as stipulated for any other kind of leave.
Read the following GConnect article for more details.
HRA allowed during Child Card Leave Period – Clarification issued
We are giving below a recap of introduction of child care leave during 2008 and further developments as bulleted points.
Details regarding Child Care Leave
Child Care Leave can be granted to women employees having minor children below the age of 18 years, for a maximum period of 2 years (i.e. 730 days) during their entire service, for taking care of up to two children whether for rearing or to look after any of their needs like

examination

, sickness etc. Child Care Leave shall not be admissible if the child is eighteen years of age or older.
The Conditions regarding spell of CCL, imposed upon by the Government are that it may not be granted in more than 3 spells in a calendar year and that CCL may not be granted for less than 15 days.
As in the case of Earned Leave, we can prefix or suffix Saturdays, Sundays, and Gazetted holidays with the Child Care Leave. Under no circumstances can any employee proceed on CCL without prior approval of the Leave sanctioning authority.
During the period of such leave, the women employees shall be

paid leave

salary equal to the pay drawn immediately before proceeding on leave.
Child Care Leave shall not be debited against the leave account. There is also no condition that CCL can be availed only if the employee concerned has no Earned Leave at her credit, Child Care Leave may also be allowed for the third year as leave not due (without production of medical certificate).
The intention of the Pay Commission in recommending Child Care Leave for women employees was to facilitate women employees to take care of their children at the time of need. However, this does not mean that CCL should disrupt the functioning of Central Government offices. The nature of this leave was envisaged to be the same as that of earned leave.
LTC cannot be availed during Child Care Lcave as Child Care Leave is granted for the specific purpose of taking care of a minor child for rearing or for looking after any other needs of the child during examination, sickness etc.
Also read the following GConnect Article containing Frquently Asked Questions on Child Care leave
Child Care Leave Frequently Asked Questions
The following is the compilation of Office Memorandums issued for introduction of Child Care Leave to Female Employees and Clarifications and amendment on the same from time to time
Click here for all Office Memorandums issued by DOPT on Child Care Leave