EPF Debate Prompts a Relook at Retirement Planning
EPF Debate Prompts a Relook at Retirement Planning – The proposal to tax EPF to promote the National Pension Scheme was imprudent since Indians perhaps need financial protection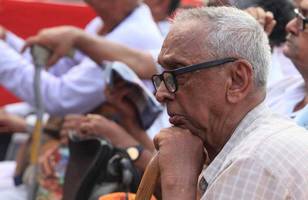 India's salaried population has every reason to be elated as the Budget proposal to tax employees' provident fund has been summarily withdrawn. Finance Minister Arun Jaitley announced this last Tuesday while he retained the tax on National Pension Scheme. Those who raised their pitch against the EPF tax proposal are claiming victory. But the withdrawal should not bury a more fundamental and longterm concern: Do we Indians plan well for life after superannuation?
A recent study by real estate firm JLL India estimated the number of elderly people living in India to be more than 10 crore, and this is expected to grow by 3.8% every year. By contrast, just about 3.70 crore have active EPF accounts, of which about 3 crore earn less than Rs 15,000 a month. By 2025, there will be around 17 crore senior citizens.
The proposal to tax EPF to promote the National Pension Scheme was imprudent since Indians perhaps need financial protection by way of subscribing to both or many more retirement schemes for their twilight years. The logic is simple: The aspiration of a good life has grown along with spiralling medical costs. Life expectancy has risen from 62.5 years in 2000 to 66 years in 2013.
According to medical journal Lancet, India accounted for 20% of the global burden of disease in 2013 — slightly better than 21% in 2005, despite being home to 17.5% of the global population. Financial schemes targeting the entire population have proliferated in the past decade with about 20 central or state-sponsored schemes being introduced, yet about 75% of the lives in the lurch without even a semblance of financial protection. "I would like to see the debate over EPF tax veer towards a more logical conclusion," says Edelweiss Tokyo Life Insurance managing director Deepak Mittal. "Indians need to save more as they aspire to live a largely futile.
Markets for pension plan and medical insurance will be the growth pocket with Indians increasingly becoming sensitive to the need for effective financial protection, especially in the changing social milieu of breaking joint families and rising number of youngsters relocating to cities.
Financial products such as reverse mortgage, which assures regular stream of money in the form of loan or annuity to people above 60, would have been ideal. But, despite nearly a decade of its existence, the reverse mortgage scheme is yet to see any traction as senior citizens still resist the idea of mortgaging property to meet financial needs. The desire to hand over property to the next generation seems to be coming in the way of such schemes.
Source: ET