Retention of leased accommodation while on study leave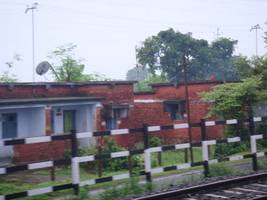 Railway Officers and Staff can retain leased accommodation while on study leave for a period of 6 months and up to one year with twice the licence fee
Railway Board has issued order regarding Retention of leased accommodation by Railway officers/staff while on Study Leave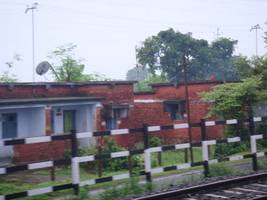 GOVERNMENT OF INDIA/Bharat Sarkar
MINISTRY OF RAILWAYS/Rail Mantralaya
Railway Board
RBE No:06 /2016.
No.E(G) 2016 QR-1-1
New Delhi, Dated: 11.01.16.
The General Managers,
All Indian Railways/PSUs and others.
(As per standard mailing list)
Sub: Retention of leased accommodation by Railway officers/staff while on Study Leave.
The existing instructions regarding retention of leased/hired accommodation allotted to Railway officers on occurrence of events like transfer/deputation/retirement/death etc. have been notified in terms of Railway Board's letter No.1998/LMB/12/18 dated 09.12.98 and letter No.2001/LMB/12/21 dated 28.02.2002, as mentioned in Item No.12 of the Railway Board's Master Circular No.2005/LMB/12/Master Circular dated 05.05.2006.
2. The above mentioned provisions on retention of leased accommodation have since been reviewed by Railway Board and inpartial modification thereof, it has now been decided:-
2.1 While on Study Leave Railway officers/staff may be allowed retention of leased accommodation during the period of study leave subject to allotment of Govt./Railway accommodation, and
2.2. Retention of leased accommodation may be allowed to Railway offices/staff during Study Leave as indicated below:-
(a) In case the period of Study Leave is six months or less and the officer/employee is in occupation of leased accommodation as per his/her entitlement, he/she may retain the leased accommodation for entire period of Study Leave on payment of normal licence fee.
(b) In such cases where the period of Study Leave extends beyond six months, the officer/employee may retain leased accommodation as per his/her entitlement for the period beyond six months on payment of double the licence fee or he/she may accept leased accommodation of one level below his/her entitlement in which case he/she will be liable to pay normal licence fee.
(c) While on Study Leave the leased accommodation shall be permitted to be retained till allotment of Government/Railway accommodation and any occupation thereafter shall be treated as unauthorized.
3. This issues with the concurrence of Finance Directorate of the Ministry of Railways.
4. Please acknowledge receipt.
(Sanjay Gauri)
Dy .Dir. Estt.(Genl.)-II
Download Railway Board RBE No.06/2016 No.E(G) 2016 QR-1-1 dated 11.01.2016.