Indian Railways may allow Private Passenger Trains to use its Tracks once DFCs become operational
Indian Railways may allow Private Passenger Trains to use its Tracks once DFCs become operational.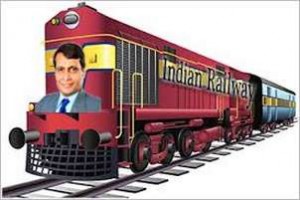 To accelerate its eroding fare revenue, the Indian Railways (IR) plans to allow private passenger trains, luxury trains and container operators to use its existing tracks once the dedicated freight corridors (DFCs) become operational, as it will move 70% of the freight traffic to the new routes.
While one Indian railway official said there is a definite thinking in this direction and a study is already going on for utilisation of the released capacity on the IR network, another railway official confirmed that the carrier is open to all such possibilities. Both officials spoke on the condition of anonymity.
Though private container operators, albeit a few, already use the IR network by paying haulage charges, "private passenger train operators are yet to come in India", said the first official quoted above.
The Dedicated Freight Corridor Corporation of India (DFCCIL), a special purpose vehicle of the Indian Railways, has been mandated to develop six DFCs across the country, of which the Eastern DFC and the Western DFC are under construction at present, with funding assistance from the World Bank and Japan International Cooperation Agency, respectively.
The total track length of the two DFCs is around 3,300 km. The surveys of the other four DFCs are done, but the work is yet to start.
These DFCs, 80% of which will be built aligned to the existing IR tracks, will carry 70% of the existing freight traffic of the railways which will result in huge released capacity.
"If you do not want to invest in rolling stock, you can lease these spaces to private parties," said the first official. By December 2020, both the Easter DFC and Western DFC will be operational, though sections of each corridor will be commissioned as and when they are ready.
Once the slow-moving freight traffic moves to DFCs, the speed differential will come down drastically. "Right now there is a Gatimaan Express running at 160 km per hour and also others running at 75 km per hour, and goods train at 25 km per hour.
Now, if these goods trains are taken off the IR track, there will be only express trains running at high speed. So, speed difference will be minimum. As a result, the throughput will increase as there could be more number of trains. If there are trains running at same speed, the sectional capacity goes up," said the first official.
A consultant, which is a consortium, is being hired to recommend the possible ways to monetise the released capacity and the revenue potential is expected to be substantial.
Sectional capacity is referred to in terms of paths, which means the number of trains that can be pushed into a section. It is different for each section as some may predominantly have only passenger trains, and capacity released will be lower.
The Indian Railways' freight-loading target for 2017-18 is 1,165 mt, a meagre increase of 71.5 mt from the revised estimate for 2016-17. The earnings from goods, contributing around 60% of the transporter's total traffic receipts, have been estimated to be R1.18 lakh crore for 2017-18 compared with an estimated R1.17 lakh crore in 2016-17. The passenger revenue, meanwhile, at R50,125 crore is a little below last year's target.
Source: FE