DOPT proposes Executive Assistant Scheme in CSS Cadre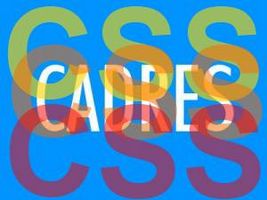 DOPT proposes Executive Assistant Scheme in CSS Cadre – Post of EAs  will  be recruited   in GP  Rs.4600/-   as  applicable   to  present  day Assistants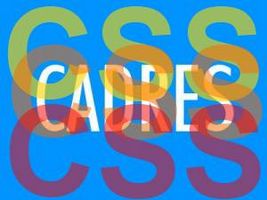 No.7/1/2010-CS.I(P)
Government of India
Ministry of Personnel, Public Grievances and Pensions
Department of Personnel and Training
CS.I Division
2nd Floor, Lok Nayak Bhawan,
Khan Market, New Delhi-110003
Dated the 13th January 2016
OFFICE MEMORANDUM
Subject: Introduction of Executive Assistant Scheme in the Central Secretariat regarding
A proposal is under consideration of this Department for introduction of Executive Assistant Scheme in the Central Secretariat. The proposed scheme is attached.
2. The stakeholders concerned viz. Ministries/ Departments and Officers of CSS/CSSS/CSCS may furnish their comments, if any, on the proposed scheme within a period of one month of issue of this OM.
sd/-
(V/ Srinivasaragavan)
Under Secretary to the Government of India
The key advantages and disadvantages of EA system
Key Disadvantages
The aptitude and the traits needed for analytical work and file processing are quite distinct from the work of a PA/Stenographer. As such interchangeability of the EAs between Sections and in the personal staff of Senior Officers will not be easy.
Need for stenographic assistance will continue even in future. In its absence, working at the level of senior officers would be affected.
Inter-change of EAs / EOs between sections and personal staff of officers would adversely affect the working of Sections as the EAs may get out of touch with noting /drafting skills while they work in the personal staff of officers. The same problem will be faced by EAs who have been working in sections for long as they may not get used to working in the personal staff.
With the element of working in the personal staff of officers becoming a part of duties of EA, the service is likely to lose some of its lustre and may not attract appropriate talent/ quality of personnel to work in the Central Secretariat
There will be problems of integration of EAs with the existing CSS and CSSS
cadres.
Ushering in specialization/ professionalism, which exists today, may suffer.
Key advantages
Availability of better qualified multi-skilled manpower in the secretariat.
EAs who rotate between sections and personal staff will be more effective as they would have a wider horizon.
Better utilization of manpower, especially as in the current scenario, senior officials at the level of PPS, Sr. PPS and PSO are not being effectively utilized.
The  new organization will  be in sync with demands  of  a more  IT based organization.
As the cadre of EAs will be unified, the problems arising out of contentious issues of parity between CSS and CSSS would cease to exist.
Key Features of Proposed EA Cadre
(a) The  EAs  will  be recruited   in GP  Rs.4600/-   as  applicable   to  present  day Assistants,  since  re-designated   as  Assistant   SO.  They  will  be  recruited through  an all India open competition  conducted  through  SSC i.e. through Combined  Graduate  Level Examination.
(b) On  their  initial  joining,   they  will  be  posted   mandatory   in  the  personal section  of officers  and Sections  for a two  year term  each.   After  the  initial four  years,  posting  in the  next  four  years  i.e.  in the  personal   section  or Section  would  be optional  and on the basis of preference  exercised  by the EAs / Officers.
(c)  After  six years  of service,  EAs will  be eligible  for  promotion   as  EO  in GP Rs.4800/-.
(d) 50% of vacancies in EO will be filled up through Limited Departmental Competitive   Examination  conducted  through   UPSC,  for   which  the eligibility condition will be three years' service in EA.
(e) On promotion as EO, one will have option of working in the personal staff of Officer or to work in the Section.  Accordingly, in the grades of EA and EO one can be transferred from Section to personal staff on the basis of preference of the officer or on the requirements of the Ministry/ Department.
(f)  EOs after four years of service EO will be placed in the non-functional scale of GP Rs.5400/-.
(g) After, six years of service as EO, one will be eligible for promotion as US.
2/3rd of  vacancies  in the grade of US will  be filled  up through  Limited Departmental Competitive Examination through UPSC.   Remaining 1/3rd vacancies in US grade will be filled up through seniority quota on completion of 10 years of approved service in EO grade.
(h) Promotion from US to OS to Director grades will be as per the existing residency periods
(i)   It is also  proposed  to post  US as Staff  Officer  to Secretary/AS with    a job description   that  is more akin to that  of a Private  Secretary  to the  Minister. Posting  as  Staff  Officer  will  be  on the  basis  of  preference   of the  officer and on the requirement  of the Ministry/  Department.
Download DOPT Office Memorandum No.7/1/2010 dated 13.01.2016 for more details