7th Pay Commission Report to be handed over to Govt on 19th November 2015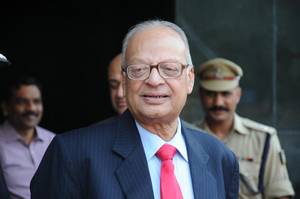 7th Pay Commission Report to be handed over to Govt on 19th November 2015 – NDTV Scoop on increase in pay of Central Government Employees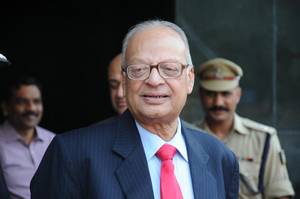 NDTV, a leading Television Media reports that 7th Pay Commission would be submitting its recommendations on Pay and Allowances of Central Government Employees including Railway Employees and Defence Personnel on 19th November 2015 (Thursday).
As per NDTV Report, 7th Pay Commission's recommendations will not make the employees happy as they are likely to be granted 15% salary hike as against the expected increase in pay of around 40%.
As many as 50 lakh central government employees and 54 lakh pensioners will be covered by 7th Pay Commission's recommendations.
In fact, the earlier pay commission recommended 35% increase in the pay and allowances of Central Government Employees which was accepted by Govt in 2008.
A 15 per cent salary increase would push up the central government's salary bill by Rs 25,000 crore, which is 0.2 per cent of India's GDP, according to Bank of America Merrill Lynch estimates.
Economists expect the wage hikes to boost the consumption-driven recovery in the domestic economy. Sales of affordable homes and consumer durables such as cars, two-wheelers and other electronic items are likely to pick up, analysts say.
On the flip side, salary hikes are also expected to stoke inflation and fiscal pressures, economists say.
According to sources, the recommendations of the 7th Pay Commission will be submitted to the finance minister on Thursday. The 7th Pay Commission is unlikely to suggest changes in the retirement age of central government employees, sources said.
Pay Commissions are meant to review the salary structure of central government employees and are set up every 10 years.
Source: NDTV