7th Pay Commission – Provision in Budget for 7CPC Pay and Pension Hike
7th Pay Commission – Increase in Pay out of 7th CPC recommendations worked out to be Rs. 1.02 lakh – Whether this additional expenditure has been provisioned in the Budget 2016 ?
Implementation of 7th Pay Commission is the most discussed topic among Central Government Employees Service Matters nowadays. While all employees and pensioners expect early decision of Govt, ball is in the court of Empowered Committee appointed by Govt to process the report of 7th CPC.
Apprehensions and doubts have been raised by news media in the recent times to the extent that whether Govt is interested in the first place to implement 7th Pay Commission report.
We re-visited the Buget 2016 documents to verify whether Govt has made any provisons for additional expenditure out of acceptance of 7th Pay Commission report.
Under non-plan expenditure section of Budget 2016, the government has budgeted for employees salaries and additional amount of Rs.65,690 crore in 2016-17. As far as Pension is concerned increase in provision is Rs. 37,066 crores. Thus, the total increase in salary and pension bill in 2016-17 is Rs.102,756 crore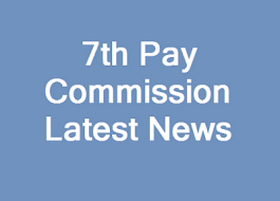 Implementing OROP is estimated to cost the government Rs.7,500 crore. Deducting this amount means the government has budgeted Rs.95,256 crore to meet 7th Pay Commission Recommendations.
The total Increase in Pay, allowances and Pension out of 7th CPC recommendations has been worked out to be Rs. 1.02 lakh .
Hence, only additional expenditure of Rs.6,844 crore has been left without any provision in the Budget 2016 in respect of financial year 2016-17.
Pay and Pension hike as per 7th Pay Commission Report and Amount Allocated in Budget 2016
| | |
| --- | --- |
| Types of Pay and Allowances | Amount in Crore |
| Pay | Rs. 39,100 |
| HRA | Rs. 17,200 |
| Other Allowances | Rs. 12,100 |
| Total Salary and Pension | Rs. 1,02,100 |
| | |
| --- | --- |
| Allocation for Salary in Budget 2015 (for 2015-16) | Allocation for Salary in Budget 2016 (for 2016-17) |
| Rs. 1,18,247 Crore | Rs. 1,83,937 Crore |
| | |
| --- | --- |
| Allocation for Pension in Budget 2015 (for 2015-16) | Allocation for Pension in Budget 2016 (for 2016-17) |
| Rs. 96,319 Crore | Rs. 1,33,385 Crore |
Infographics on Increase in Pay, Allowances and Pension as per 7th Pay Commission Report and Budget Allocation for this additional Expenditure
Source: 1. Indian Express
2. Livemint