7th Pay Commission Latest News – Crucial Staff Side Meeting to decide Strike or 'No Strike'
7th Pay Commission Latest News – Crucial Staff Side Meeting to decide Strike or 'No Strike' on 11th July – NJCA meeting fixed on 6th July 2016 for deciding further course of action
Readers might be aware, after the Decision of Cabinet on 7th Pay Commission was flashed, all Central Government Employees seldom rejoiced over the pay revision after 10 years. Only disappointment prevailed everywhere.
7th Pay Commission recommended revision in minimum pay, fitment formula, rate of increment etc were accepted as such by Govt, contrary to Staff Side demands for increasing minimum pay and fitment formula.
Adding salt to wound, the Govt has decided to differ the revision of all allowances which include important allowances such as House Rent Allowance (HRA). Transport Allowance etc. There was no valid reason from Government Side till date as far as the decision to defer the revision in Allowances.
The one and only reason which could be presumed is that delaying the revision of allowance could save considerable revenue outgo since Allowances are revised on prospective basis only.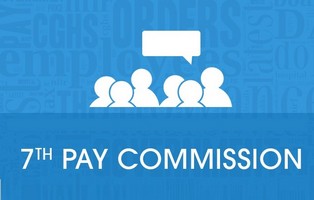 On 1st July 2016, NJCA members consisting of Union Leaders from major Staff Side organisations, met the Council of Ministers, Mr. Arun Jaitley, Mr.Rajnath Singh, and Mr. Suresh Prabhakar Prabhu, who are part of Union Cabinet and other Ministers of State, and expressed the disappointment among the employees with regard to decision taken by Govt on 7th Pay Commission recommendations.
As per the press release issued by NJCA, the Council of Ministers promised to appoint a committee for the purpose of reviewing Minimum Pay and Fitment Formula. NJCA is also hopeful that Govt would favourably consider staff side demands on 7th CPC Minimum Pay and 7th CPC fitment Formula.
In the mean time, media news reported that NJCA has decided to postpone the Indefinite Strike planned from 11th July 2016.
Click here to read the news regarding defering Indefinite Strike planned from 11th July 2016
July 11 Strike postponed Temporarily : SRMU General Secretary, Kanniah | Press Meet
In this background, NJCA has decided to convene a meeting on 6th July 2016, to decide on further course of action. This meeting would be very crucial in the context of Indefinite Strike declared on 11th July 2016.
As reported in AIRF website, General Secretary, SRMU has called for intensification of campaign for Strike. Extract of this message is given below.
I am aware as per my direction, you are all busy organising meetings and preparing our Brothers and Sisters Railwaymen for an indefinite General Strike which starts from 6.00 AM on 11.07.2016.
After our Massive Protest on 30th June all over Southern Railway, the Group of Ministers headed by Hon'ble Home Minister Shri.Rajnath Singh had a meeting with our beloved General Secretary / AIRF and Convenor of NJCA Shri.S.G.Mishra, who is also the Secretary/JCM, Staff side & others, in that meeting the GOM has agreed to consider our Major Demands on enhancement of Minimum Pay of Rs.18,000/- upward revision of Fitment Formula, revision of Pay Matrix, besides Committees on New Pension Scheme and on Allowances and Anomalies in respect of all categories in Railways and in other Central Government Organisations.
As the NJCA has decided to meet on 6th July 2016, to decide about the future course of action. I hereby direct all of you to intensify our campaign till the Government of India response to our demands or else we will abibe by directions of Convenor / NJCA
With warm regards
N.Kanniah
General Secretary
Source: AIRF