7th Pay Commission Latest News – Revised pay from July 2016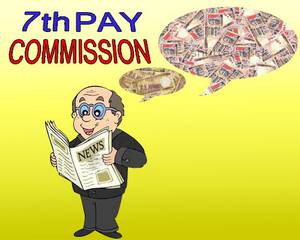 7th Pay Commission Latest News – Revised pay from July 2016 – Financial Express reports on the latest development in the 7th CPC implementation process to revise salary of Central Government Employees and Pensioners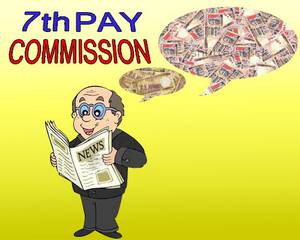 7th Pay Commission benefits may be granted to Central Government Employees and Pensioners in the month of July 2016 after Govt issues notification to this effect as reported by Financial Express. The e-version of this financial daily quoting its sources close to 7th CPC implementation process reports that employees and pensioners will get their July Pay / Pension in August which are revised to 7th Pay Commission recommendations.
Financial Express also reports that there are also indications for payment of arrears in the same month. However it is clear whether arrears of pay payable with effect from 1st January 2016 will be paid as installments or at one go.
After 7th CPC Empowered Committee meeting which is fixed on 11th June 2016, things may get clear up. It may be recalled that Govt has formed a Committee of Secretaries headed by Mr.P.K.Sinha, Cabinet Secretary as Chairman, to process 7th Pay Commission Recommendations submitted to Govt.
As many as 4.7 Million Central Government employees and 5.3 Million Pensioners will be benefited by this Pay revision Process.
However, Union and Association leaders have already raised their objections for implementation of 7CPC report without properly negotiating with Staff Side representatives. In this connection Strike Notice has been issued by Confederation, Major Railway Unions and also Defence Workers Federations for proceeding with indefinite strike from 11th July 2016.
7th Pay Comission has recommended 14.22% increase in the Basic Pay of Central Government Employees. Though increase in allowances reported to be increased to the extent of 63%, taking in to account the inflation which is not neutralized as far as many of the allowances are concerned such as HRA etc., quantum of increase in allowances will be around 28% only in real terms.
As far as Central Services Pension is concerned, increase in pension at lower level has been proposed to an extent of 24%. However, in the middle level and higher level increase in pension is less than 24%.
The unconfirmed news which is already on air is that Empowered Committee of Secretaries have proposed for minimum Basic Pay of Rs. 21,000 as against the pay of Rs. 18,0000 recommended by 7th Pay Commission at this level. As far as pay at higher level is concerened, Committee Secretaries have mooted out for revision of 7th Pay Commission recommeended Pay from Rs. 2,50,000 to Rs. 2,70,000.
Source: Financial Express