7th Pay Commission Latest News – PMO wants maximum payout
7th Pay Commission Latest News – PMO wants maximum payout for Central Government Employees – One India report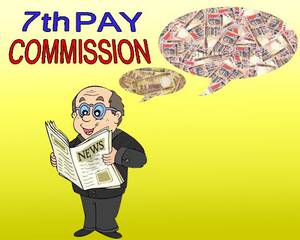 There is good news in the store for the Central Government employees who are waiting for the implementation of Seventh pay Commission. Reportedly, Prime Minister office (PMO) is unhappy with the pace of development and has asked officials to speed up the whole process. Sources say PMO has ordered Finance Ministry to resolve all issues regarding the same and hand over 'increment' to Government staff by July.
Finance Ministry sources was quoted by a media report as saying, "We have seen the recommendations of the PMO. Accordingly the Secretaries group works hard for the the execution of new pay package, which would be handed over likely by July".
Reportedly, after facing flak from different quarters for its political misadventure in Uttarakhand, Government is deep concerned about protecting its image. Not only that, Centre's flip-flop on EPF things has also unleashed enough harm upon the government. Sources say, Government is also cautious about Assembly election results. If mandate goes against it, in that case there will be huge pressure upon Government to win lost confidence back by giving huge payout to employees.
Reports say, PMO has asked for 30 per cent hike in the basic salary of Government employees. A website writes, "PMO, narrating the "importance" of the implementation of 7th Pay Commission recommendations, said it was necessary to provide different incentives, including a higher pay package, to the central government employees to build a "pro-people" administration".
Source: One India