Raksha Mantri Awards for Excellence for the year 2022: PCDA Circular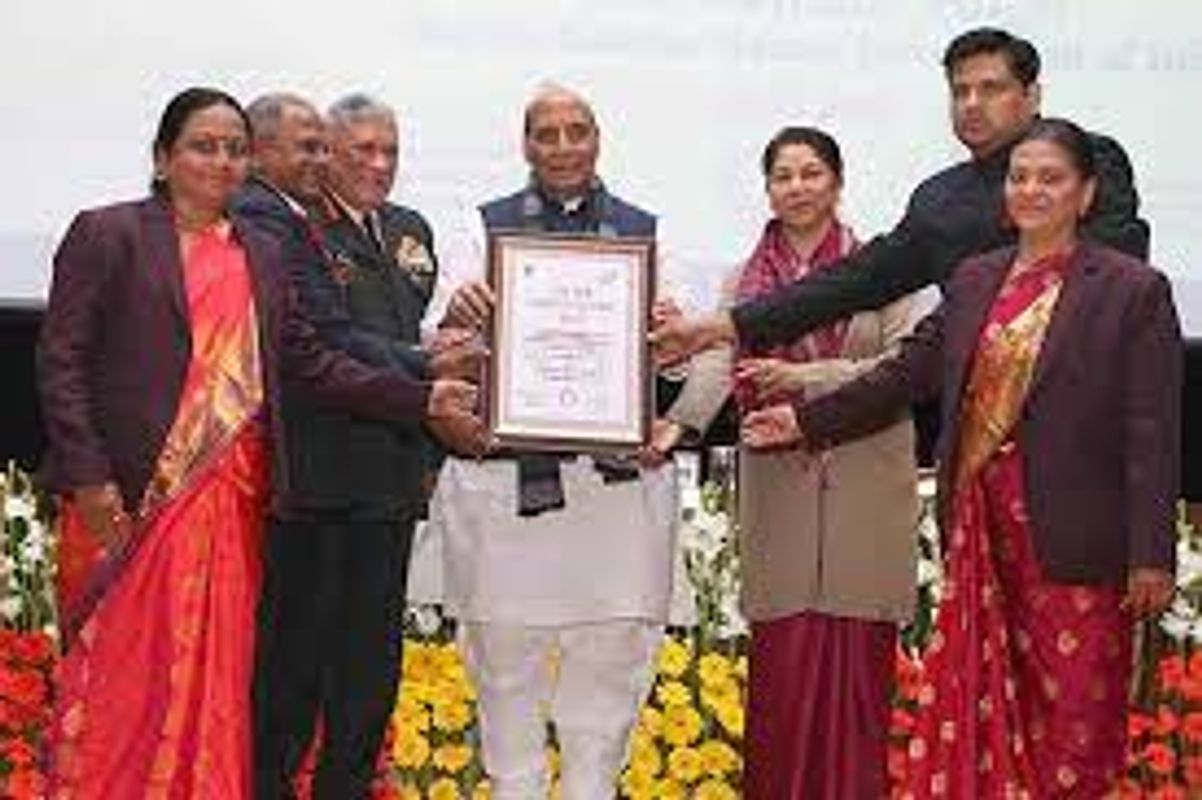 Raksha Mantri Awards for Excellence for the year 2022 – Inviting Nomination: PCDA Circular dated 11.05.2022
"हर काम देश के नाम"
रक्षा लेखा प्रधान नियंत्रक (प.क.) चंडीगढ़-160009
Principal Controller of Defence Accounts (Western Command)
Chandigarh-160009
No. AN-I/1041-Awards
DATED: 11/05/2022
Important Circular
Subject: "Raksha Mantri Awards for Excellence" for the year 2022
"Motivation Scheme for the Defence Accounts Department" for the year 2022 has been uploaded on the CGDA Website (www.cgda.gov.in) vide letter no. Coord/13005/RM Award/2022/e-7520 dated 12/04/2022 for information to all.
2. For "Raksha Mantri Awards for Excellence" to be decided by the CGDA, the Nominations may be made in the format prescribed, in both soft and hard copy (3 copies) as per Appendix of CGDA letter cited above. Nominations should reach this office AN-I section latest by 3rd June 2022. Citation/write up of project/ work done (not more than 100 words), two passport size photographs, bio data (not more than 100 words) and a write up in bullet form (not more than 50 words) in respect of each nominee/team may also be forwarded while forwarding the nominations.
3. It is further requested that the time schedule prescribed above may kindly be strictly adhered to, failing which, it may not be possible to consider the nominations received after the closing date.
4. Other relevant information, if required, may be downloaded from the CGDA's website at www.cgda.nic.in. The prescribed formats may also be downloaded from the CGDA's website.
Sd/-
(Anmol Amar Singh)
Dy. CDA (AN)
To:
PS to PCDA/Jt. CDA/GO (AN)
All IDAS Officers (Main Office)
All Groups in Main Office Chandigarh
All Sub offices under PCDA (WC) Chandigarh.
IT & S Section (Local): For uploading on PCDA(WC) Website
– For uploading on PCDA(WC) website
(N. C. Dogra)
Sr. Accounts Officer (AN)
Source: pcdawc.gov.in