Austerity measures in Travelling allowance and daily allowance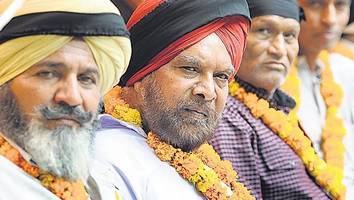 CGDA circular on Austerity measures in Travelling allowance and daily allowance – Cost Cutting Plans on TA/DA
Defence Accounts circular on Expenditure Management- regarding TA/DA.
GOVERNMENT OF INDIA
MINISTRY OF DEFENCE
DEFENCE ACCOUNTS DEPARTMENT
No. AN/VII/7228/Budget Orders
Dated: 16.09.2016
To
The PCsDA/ PCA(Fys) Kolkata / PIFAs/CsDA /IFAs
(Through Website)
Subject : Expenditure Management- regarding TA/DA
It has been noticed that some of the Controllers have already exhausted their budgetary allocation under the head Travelling Allowance and are seeking additional funds from the Head Quarters. In this connection, it is intimated that there is 10% mandatory cut on non-plan expenditure and each Ministry / Department are required to closely monitor the expenditure on Air travel so that new TA instructions while adding to the efficiency, do not lead to unchecked growth in expenditure. Further, Travelling Allowance Rules clearly states that no additional funds will be. provided on account of TA/DA revision.
2. In order to optimise the utilisation of the funds the following measures may be taken forth with:
a. It may be ensured that permission to official travel is given judiciously and restricted only to absolutely essential official requirements.
b. As far as possible full use of Information and communication Technology (email, teleconferencing, video conferencing etc.) be made so that travel is kept to the barest minimum as stipulated in Ministry of Finance, Department of Expenditure O. M. No. F.No.7 (1)E.Coord/2008 Dated 1st October 2008 . The department has already provided the Video/Desktop conferencing facility to the offices /officers which may be utilised optimally.
c. Full utilisation of the Mileage points. / Frequent Flier rewards of Air India earned by the Government employees on tickets purchased for official travel should be utilised for other official travel by their officers' as stipulated in Para 2(A) (iii) of Annexure to Ministry of Finance t0. M. No. F.No. 19030/3/2008-E.IV dated 23.09.2008. Accumulated Frequent Flier mileage / reward points should be utilised for ensuing TD and if the same are unlikely to be redeemed for any reasons such points could be transferred to another employee on TD, so as to ensure that the points so accumulated are not lapsed. However, mileage/reward points should not be used for up gradation of seats, unless the officer Is entitled for such upgraded class.
d. Benefits accruing on account of purchase of Air Tickets by using Credit Cards may not be allowed to be retained by the officers and cash so received should be deposited with the Government by the officials as envisaged in Ministry of Finance O.M. No. F.No. 19024/1/2009-E.IV Dated 15th December 2009.
e. Officers may be advised to preferably stay in Circuit houses, Govt. Guest Houses, Inspection Bungalows, Messes, etc. if they are available as envisaged in Ministry of Finance, Department of Expenditure O. M. No. F.No.7 (1)E.Coord/2008 Dated 1st October 2008.
f. Officers be advised to buy the cheapest fare available preferably by getting information through Internet as per the provisions contained in Ministry of Finance ibid O. M.
g. While officers are entitled to various classes of air travel depending on seniority, utmost economy would need to be observed while exercising the choice keeping the limitations of budget (Ministry of Finance, Department of Expenditure O. M. No. F.No.7 (1) E.Coord/2014 Dated 29th October 2014).
h. Officers should avoid advancement / postponement of travel plans after purchase of tickets resulting in increase of fares unless essential and warranted in public interest.
3. Action taken in this regard and suggestions for economising the expenditure may be intimated through the Monthly Briefing Report being furnished to the CGDA.
This issue with the approval of CGDA.
(Sham Dev)
Jt. CGDA(AN)
Download CGDA Circular No. AN/VII/7228/Budget Orders dated 16.09.2016