7th Pay Commission Latest News – Delay in Allowances Affects 48 Lakh Government Employees As Many Unable to Pay House Rents, Insurance Premiums, Vehicle Loans, Tuition Fees of Children on Time
7th Pay Commission Latest News – Delay in Allowances Affects 48 Lakh Government Employees As Many Unable to Pay House Rents, Insurance Premiums, Vehicle Loans, Tuition Fees of Children on Time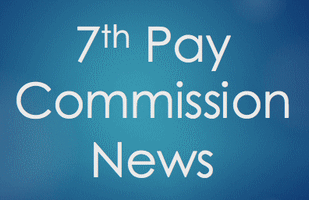 The delay in higher allowances under the 7th Pay Commission for 11 months has directly affected 48 lakh central government employees as most of them were unable to pay house rents, insurance premiums, vehicle loans, tuition fees of children, instalments of home loans and many other things on time. Last month in June, the Union Government under the leadership of Prime Minister Narendra Modi accepted few recommendations on higher allowances under 7th Pay Commission but most of them were unhappy as their demands were not completely fulfilled.
A union leader reportedly said that the government has not released the revised allowances for central government employees for last 11 months to avoid wastage of money. The union leader reportedly said that the delay in payment will affect about 48 lakh serving central government employees, who could not pay their house rents, tuition fees of children, instalments of home and vehicle loans and insurance premiums.
"In August 2016, Finance Minister Arun Jaitley promised that the revised allowances (as per the 7th Pay Commission) would be given to us within four months, but it will be paid by this month. Whereas the 7CPC recommendation for basic pay was implemented in August 2016 with arrears, effective from January 1, 2016," the union leader told.
The union leader further added that for the first time, the government implemented basic pay and allowances separately after receiving the pay commission report. Before this, the allowances were implemented together, while no arrears was paid in respect of allowances.
This time the Pay Commission slashed down the House Rent Allowance (HRA), which constitutes a substantial part of central government employees' salaries. The 7th Pay Commission had recommended HRA to be paid at the rate of 24 per cent, 16 per cent and 8 per cent of the basic pay against 30 per cent, 20 per cent and 10 per cent of the 6th Pay Commission.
In last 60 years, this is the first time ever that the HRA has been brought by the Union Government. The government stuck with the 7th Pay Commission's recommendations on HRA and gave nod accordingly, The Sen Times reported. Due to this, it has caused tremendous irritation and frustration among the central government employees.
The Narendra Modi government on June 28 increased allowances, which came into effect on July 1, 2017, while the government hiked the basic salaries for the central government employees from August 2016. The employees also got basic salary arrears from January 2016 on the recommendations of the 7th Pay Commission.
Source; India.com