7th Pay Commission – Cabinet Secretary Assured for Very Good Benchmark – Mishra
7th Pay Commission – Cabinet Secretary Assured for Very Good Benchmark – Mishra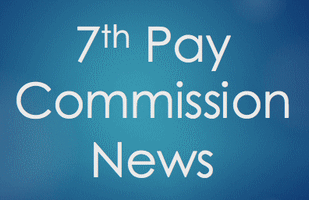 The Cabinet secretary has assured that the higher allowances as per the 7th Pay Commission will be cleared in the next Cabinet meeting. The Cabinet meeting will be held after June 25.
The Cabinet usually meets every Wednesday. However this time it is being postponed on account of International Yoga Day. Moreover Finance Minister Arun Jaitley is on a four day visit to Russia and will be back only on June 25:
Read Cabinet secretary's assurance here
Shiv Gopal Mishra met with the Cabinet secretary and expressed his anguish and delay over the implementation of the 7th pay commission recommendations. Mishra said that the central government employees were feeling let down and dejected after being made to wait for over 1 year. The Cabinet secretary said that the matter was on track and will be take up at the next Cabinet meeting.
Cabinet meet postponed
Normally, Union Cabinet meets on every Wednesday, but this time 21st June, 2017 being "Yoga Day", this may defer for one or two days, so according to the assurance given by the Cabinet Secretary, we hope that the matter of the allowances would be settled within this month, Shiv Gopal Mishra also said.
NPS report
Mishra said, "We have also come to know from the reliable sources that the Committee on National Pension System (NPS) has also submitted its report and some serious discussion is on for its implementation."
Very Good benchmark
The Cabinet Secretary also assured that he has discussed the issue of "Very Good" benchmark with the CRB as well as Secretary(DoP&T), where he has advised them that the benchmark should be the same as prevalent in the case of promotion; the same should be for MACP also, Mishra further informed.
Source: Oneindia