Individualists demand excellence, exclusivity and choice, and for the very same reason, luxury watchmaking firms are always busy creating some unusual, out of the world wrist watches for the elite individuals. A luxury watch usually says a lot about the monetary and social status of its owner. If you love to spend your hard earned money on an unusual luxury wrist watch, we present to you some of the most extraordinary watches of all time.
Hublot's Black Caviar Bang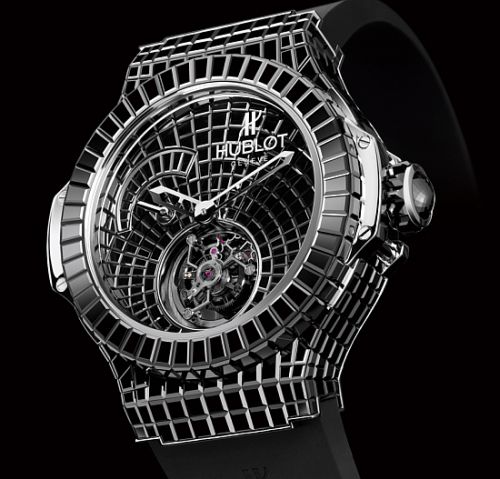 The $1 million Caviar Bang comes festooned with a 18k white gold case and clasp with hundreds of precision cut black diamonds, totaling to 34.5 total carats. There are 322 diamonds on the case, 179 on the bezel, and 30 on the clasp. The one million dollar watch has only one visible feature, which is the black and deep tones of the diamonds, shining in their harmonious alignment. The watch features a special Hub Solo T tourbillon movement that symbolizes the fusion between watchmaking and jewelry.
Day & Night watch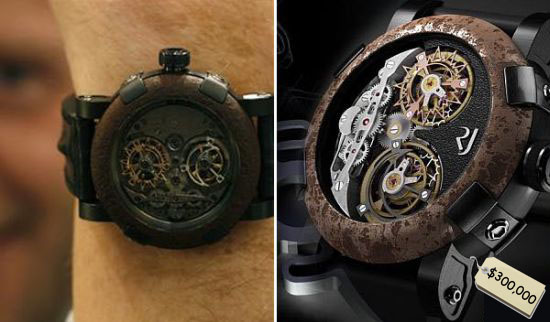 The Day and Night watch, which doesn't tell the time but just day or night was snapped up within 48 hrs of its launch by watch fanatics. The Day and Night watch uses the complicated tourbillon movement, invented to overcome Earth's gravity that used to affect the accuracy of watches, which lures watch connoisseurs as well as fashion aficionados.
Maîtres du Temps' Chapter One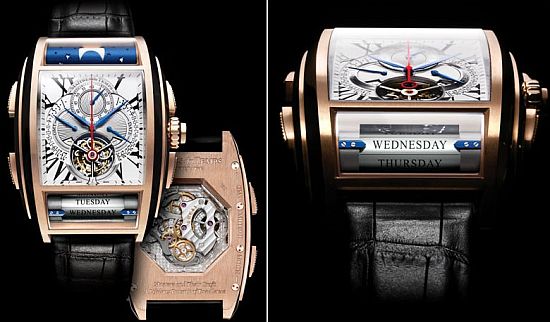 Created by master watchmakers Christophe Claret, Peter Speake-Marin and Roger Dubuis, Chapter One is a world first combination of complications comprising a tourbillion, mono-pusher chronograph, retrograde date, retrograde GMT and two idiosyncratic rolling bars, indicating the day of the week and phase of the moon. The laser-pierced moon and stars on the outer roller of the moon phase indication add to its stellar elegance.
MB&F's Horological Machines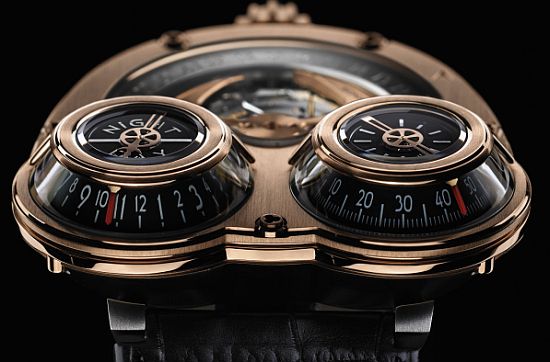 Here are two stunning Horological Machines No3 (HM3) watch designs named Sidewinder and Starcruiser. Both the models have some visual distinctiveness and each presents its own angle while telling the time. Hour and day/night indicator is on one sapphire cone and the Minutes indicator is on the second cone. The most striking feature of these two MB&F models is the movement with automatic rotor, which is upside down. It means you don't have to turn your wristwatch over to boast its most appealing element.