7th Pay Commission Latest News – Brief on the Meeting with Empowered Committee on 01.03.2016
7th Pay Commission Latest News – Brief on the Meeting with Empowered Committee on 01.03.2016 – No Commitment given for Staff Side demands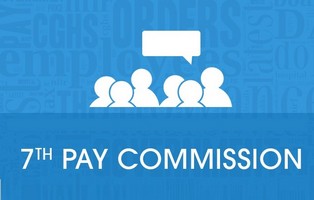 The Secretary of Confederation of Central Government Employees and Workers which is a part of Staff Side JCM has published a brief on the meeting by 7th Pay Commission Empowered Committee with Staff Side JCM.
Confederation of Central Government Employees and all Railway unions have termed the recommendations of 7th Pay Commission as retrograde and anti-employee and have planned for indefinite strike from 11th April 2016 with 26 point charter of demands which includes rectification of 7th Pay Commission recommendations with regard to aspects such as minimum pay, fitment formula, rate of annual increment, abolished allowances etc.
26 Point Charter of Demands for Indefinite Strike by Central Government Employees
7th Pay Commission Latest News – Minutes of Meeting held with Staff Side JCM on 19.02.2016
It is informed by GS, Confederation that Cabinet Secretary did not not give any commitment on the demands of staff side but informed the staff side that this was only a preliminary meeting.
The Full text of brief of meeting dated 01.03.2016, held by Empowered Committee with Staff Side JCM is as follows
Empowered Committee of Secretaries headed by Cabinet Secretary has held first round of discussion with JCM National Council Standing Committee members on strike Charter of demands on 1st March 2016. Staff Side explained the justification of each and every demand and conveyed the large scale resentment among the Central Government Employees to the Cabinet Secretary . Cabinet Secretary has not made any commitment on any demand. He informed that this is only a preliminary interaction with the Staff Side.

Com. M. Raghavaiyya Leader Staff Side, Com. Shiva Gopal Mishra Secretary Staff Side and other Standing Committee members attended.

Confederation was represented by Coms. KKN Kutty , M. Krishnan & M.S. Raja .

Meeting commenced at 0645 P.M. & ended at 0845 P.M.

M. Krishnan

Secretary General Confederation.
Source: Confederation