Why You should be more Careful Online – Bangladesh Central Bank hacked! – $81 million
Why You should be more Careful Online – Unfortunately nothing is 100% perfect in this world, Bangladesh suffered and lost heavily.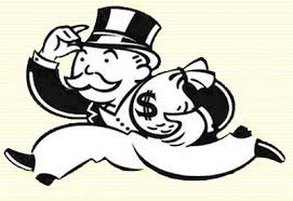 The Internet has made banking and conducting other financial transactions online quite convenient. But you should be careful online while dealing with any financial transactions.
The Central Bank of Bangladesh is guided by the anti theft system of United States of America. Unfortunately nothing is 100% perfect in this world, Bangladesh suffered and lost heavily.
Chinese hackers were possibly behind one of the world's biggest cyber heists, the theft of $81 million from the Bangladesh central bank, a senator in the Philippines said on Tuesday, while a Manila bank manager involved in the case said she was a pawn of senior bankers and unnamed tycoons.
The hackers who infiltrated the computer systems of Bangladesh Bank tried to steal $951 million from its account at the New York Fed although most transactions were blocked.
But $81 million was transferred into four RCBC accounts at a single Manila branch, which had each been opened with a $500 deposit and remained inactive for almost a year. All of the funds were then transferred to a foreign exchange broker and further distributed.
Now gconnect.in reviews the  strategies you should employ when dealing with your hard earned money in online transactions.
When is a website secure for financial transactions?
Before sending any sensitive or financial information online, you want to know that you are communicating with a secure site. Secure sites make sure all information you send is encrypted—or protected—as it travels across the Web. The https address heading and your browser's security symbol are two signs indicating you are on a secure site.
The web address should begin with 'https://'. The 's' stands for 'secure'.
The above indicate that the website owners have a digital certificate that has been issued by a trusted third party, which indicates that the information transmitted online from that website has been encrypted and protected from being intercepted and stolen by third parties.
Security symbol
Your browser will use a security symbol or lock to indicate that the browser verifies that the website is a secure site. The look of each browser's symbol can be slightly different, and it is usually located in the address bar.
SSL certificate
Secure sites have an SSL certificate. An SSL certificate does two things. First, it acts like a virtual passport or driver's license. It means, I am who I say I am. Second, it enables encryption. If a site does not have an SSL certificate, the address will begin with http instead of https, and your browser will not show a lock symbol. If it has an SSL certificate, you can access it by clicking your browser's lock.
What about phishing?
Secure sites can protect your information from being intercepted by cybercriminals, but you also need to be aware that cybercriminals can contact you directly through phishing scams. Many phishing scams are made to look like official notices from your bank, credit card company, or other financial institutions. Cybercriminals can send official-looking emails and create official-looking websites pretending to be an organization you trust in order to trick you into giving up credit card numbers and other account information.
Remember – Never respond to emails, pop-ups, text messages, or phone calls from your financial institution asking for personal information. Always call to verify if there is a problem.
Safe online shopping
Online shopping is a convenient way to shop, giving you access to products that may not be available to you locally. However, as with any online financial transaction, there is the potential for fraud. When using a shopping site, you should practice the normal safety precautions that include making sure a site is secure, carefully reading the terms of use, and utilizing your security programs.
Leave no trace
Consider always conducting financial transactions in a private browsing session so your browsing history, passwords, and other private data will not be saved or accessible to anyone who uses the computer after you.
Make sure to log out of the website and close all browser windows when you are finished. If possible, do not conduct any financial transactions from a public or shared computer or over a public wireless Internet connection.
Be careful with the Back button
If you are making a purchase from an online store, the site must gather and process information about your purchase. If you press the Back button after you have entered any information, it may cause the information to be sent again. Depending on the site, this could result in your credit card being charged twice. This could also happen on a banking site if you press the Back button while transferring funds.
If you accidentally press the Back button, your browser will often ask you if you want to send the form again, and you can click Cancel to prevent it from resending.
Cookies
Cookies are files on your computer, smartphone or tablet that websites use to store information about you between sessions. Most of the time they are innocuous – carrying out tasks such as keeping track of your username so that you don't have to log into a website every time you visit it, and storing your usage preferences. However, some are used to track your browsing habits so that they can target advertising at you, or by criminals to build a profile of your interests and activities with a view to fraud.
Things to keep in mind!
When you use the internet, your browser (for example Internet Explorer, Opera, Chrome, Safari or Firefox) keeps a record of which sites you have visited in its 'history'.
When you use the internet, the websites you visit are visible to your Internet Service Provider and browser provider, and it is possible that records are kept.
It is very easy to clone a real website and does not take a skilled developer long to produce a very professional-looking, but malicious site.
Check for presence of an address, phone number and/or email contact – often indications that the website is genuine. If in doubt, send an email or call to establish authenticity.
If there is NO padlock in the browser window or 'https://' at the beginning of the web address to signify that it is using a secure link, do not enter personal information on the site.
Websites which request more personal information than you would normally expect to give, such as user name, password or other security details IN FULL, are probably malicious.
Avoid 'pharming' by checking the address in your browser's address bar after you arrive at a website to make sure it matches the address you typed. This will avoid ending up at a fake site even though you entered the address for the authentic one – for example 'eebay' instead of 'ebay.
There are a number of risks associated with going online. These result from either visiting malicious websites or inadvertent disclosure of personal information. Unfortunately there is no 100% fool proof safety.
However you can minimise your risk online by using various tools and softwares available, some paid and some free.
If your computer is online continuously, for more than 6 hours a day its advisable to use a paid up internet security software. The main reason behind this is, they include a firewall.
If you are using Windows 7 or 8 it has a firewall too, but normally we switch off the update button, the result – we keep windows of our computer open, through which hackers enter. So always keep your computer updated, no matter what operating system you use.