Too Many Public Complaints – Move Faster – Says Modi To Bureaucrats
Too Many Public Complaints – Move Faster – Says Modi – Through several websites and online fora, the Prime Minister's Office has been collecting a high volume of complaints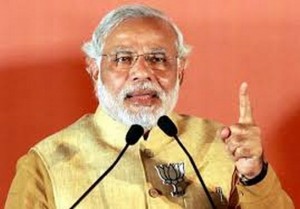 Prime Minister Narendra Modi has warned top bureaucrats that within a month, they need to prove that public complaints about poor services are being promptly addressed and then resolved.
The Prime Minister Mr.Modi has said all cases must be closed within 60 days of the complaint being registered without fail.
His comments were made at a session on Wednesday of when he addressed officers, some of them via video conference. The meeting was called to review the progress being made under PRAGATI – an acronym for a web-based platform that collects complaints, and then tracks their progress through government departments.
Through several websites and online fora, the Prime Minister's Office has been collecting a high volume of complaints about hardship to the public because of delays in acknowledging and processing complaints about government departments.
The PM stressed that efficient handling of complaints is a key component of his "minimum government, maximum governance" focus.
The PM called for a comprehensive district-wise check across the country to check on how many citizen-centric services are electronically offered.
He also reviewed the progress of vital infrastructure projects in the road, railway, power, and oil sectors spread over several states including Madhya Pradesh, Haryana, Rajasthan, Gujarat, Maharashtra, Karnataka, Uttar Pradesh, and Bihar.
He also asked officials to work urgently on integrating land records online with Aadhar – the world's largest biometric database which has registered the fingerprints and iris signatures of nearly a billion Indians in an effort to streamline the payment of benefits and end the siphoning of subsidies meant for the under-privileged.
Source: NDTV