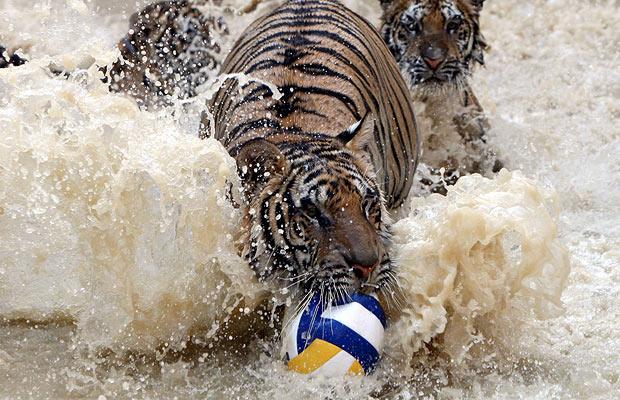 The Tiger Temple or Wat Pha Luang Ta Bua is a Theravada Buddhist temple in Thailand and has been a sanctuary for many endangered animals including several tigers that walk around freely once a day and can be petted by tourists. The temple received several tiger cubs where the mothers had been killed by poachers. As of 2007, over 21 cubs have been born at the temple and the total number of tigers is about 12 adult tigers and 4 cubs.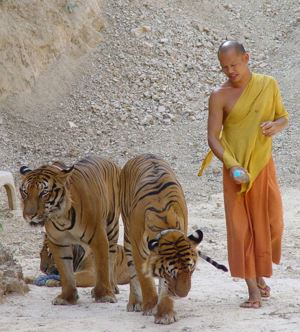 The tigers are tamed by being fed with cooked meat to avoid giving them a taste for blood. The staff keep the tigers under control. They are treated as family members in the temple and visitors are asked to give a donation if they want to take photos with the tigers.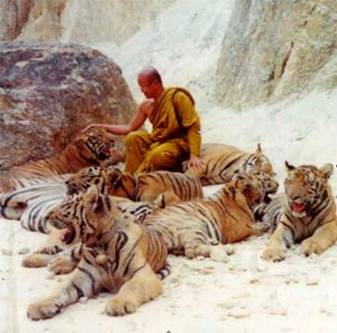 The tigers here are so peaceful…its almost as if they have accepted Buddhism as their religion. Infact, they even sit for the meditating sessions with the monks and kneel down in front of them as it they are the gurus.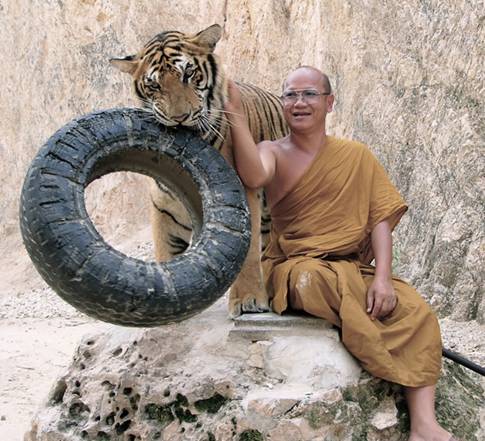 The sanctuary started in 1999 when a sick baby tiger, orphaned after poachers shot its mother, was brought to the monks. Within a few years several other tiger cubs similarly orphaned by poachers had arrived. The most amazing thing is none of the cubs turned out ferocious on growing up. The monks believe that these tigers are none other than the former Buddhist disciples who have taken rebirth in the same place.