Ooty – The charming Nilgiri Hill
Ootacamund or Ooty is situated in Nilgiri Mountains near Tri Junction of Tamil Nadu, Karnataka and Kerala. Ooty is the only hill station in India which attracts visitors during all seasons. It has built up a fame as the `all-seasons -hill resort' and the `queen of hill stations.
It is one of the most popular hill resorts in southern India at an elevation of 7216 ft. It is a land of picturesque picnic spots. Used to be popular summer and weekend getaway for the Britishers during the colonial days.
An added attraction for the tourists to Udagamandalam is the mountain train journey on a ratchet and pinion track which commences from Kallar, near Mettupalayam and wends its way through many hair-raising curves and fearful tunnels and chugs along beside deep ravines full of verdant vegetation, gurgling streams and tea gardens.
The charming Nilgiri Hill Railway, blue and cream with wooden coaches and large windows, is widely regarded as a marvel of engineering.

The construction of this line was a big challenge as the terrain is rather tricky. It was in 1854 that the first plans were drawn to build a mountain railway from Mettupalayam to the Nilgiri Hills. But it was a good 45 years later in 1899 that the first train chugged up this track. It is hauled uphills by steam engines, designed and built by the Swiss Locomotive Works. Twelve of such locomotive engines survive even today. The train covers the 46 km to Udhagamandalam in four and a half hours. The train, for obvious safety reasons, averages 10.4 km per hour and is perhaps the slowest in India. The track has 208 curves and 13 tunnels.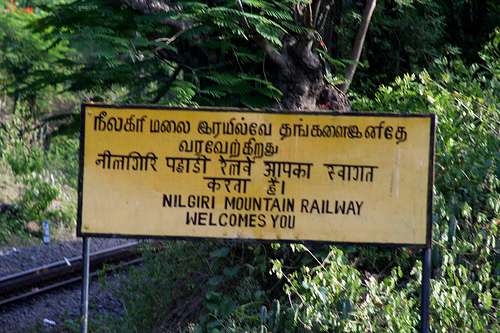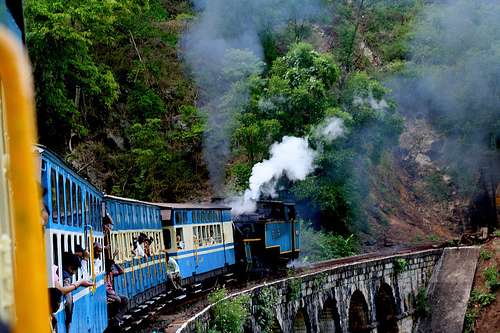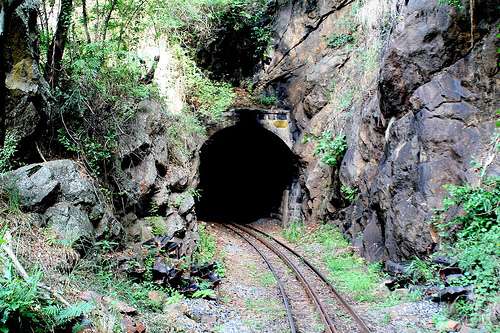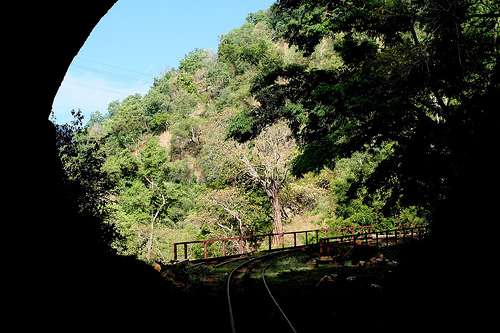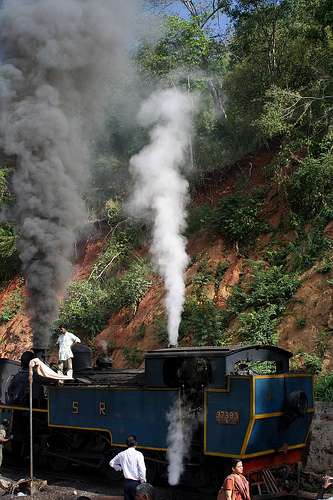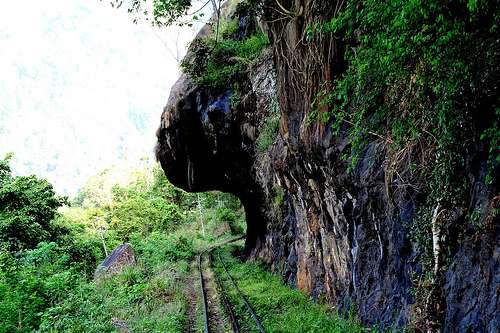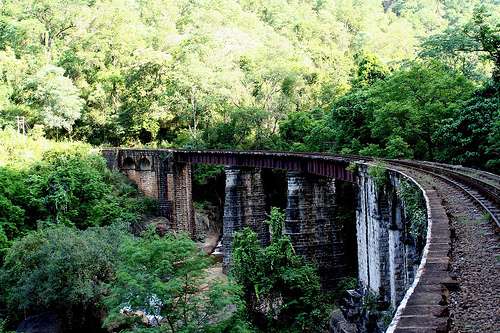 This ride is sure to turn the most hardened rail critic into an avid fan. You will delight in the edge-of-the seat twists and turns as the train runs across tall girder bridges, and over green hills before gently passes through beautiful tea estates. Truly a journey to remember.
Nestling among the hills at a point where the Eastern Ghats meets the Western Ghats, Udhagamandalam (Ooty) sprawls along a beautiful plateau. The Eastern Ghats are mighty and attractive while the Western ghats have wooded loveliness. Nature unfolds itself in and around Ooty in a myriad of profiles, each one with a distinctive grandeur and individuality
This natural charm, several attractions compel the tourist to stay on for extended periods with comfort. The first British came to Ooty in 1812. He was followed by a few hundred European missionaries, educationist and civil servants. Finally, the hill stations attracted many Europeans so much so that it became the summer capital of the then vast Madras presidency, or the present Tamil Nadu State, which consisted of 75% of what we call South India today. Soon, Indian princes or Maharajas (who were the ruler of various areas and territories throughout India and industrialists built their palaces and mansions
The first inhabitants of this land were a tribe called Todas who had been living here long before the British came in the early nineteenth century. But the credit for modernising Udhagamandalam and making it accessible goes to the British who constructed the first railway line in the area and made it the summer capital of the Madras Presidency. Todas antedated all explorers to the Nilgiris by a great margin of time. Mr. John Sullivan discovered Ooty in 1820. He built a permanent house at Nilgiri Hill and this was the beginning. Soon several other British officers built their summer houses. Horses, pony bullock cart and tonga were transportation modes at that time.
GENERAL INFORMATION ON OOTY
Altitude: 2240 metres
Temperature (°C): Summer: Max 25, Min 10 Winter: Max 21, Min 0
Best Season: March to June and September to November
PLACES OF INTEREST
Botanical Gardens (2 kms)
Established in 1848, by the Marquis of Twedale, the gardens lie on the lower slopes of Dodabetta peak, the highest point in Ooty. The gardens are formally laid out with lily ponds, and there are clipped bushes in the form of elephants, with raised trunks. Here, a thousand different species of plants including some thirty types of eucalyptus are to be found. There is a fossil tree trunk 20 million years old in the midst of the garden. The Roman Catholic Cathedral, recently enlarged, can be seen on the road from Charing Cross to the Botanical Gardens. The botanical gardens are the venue of an annual Flower Show every May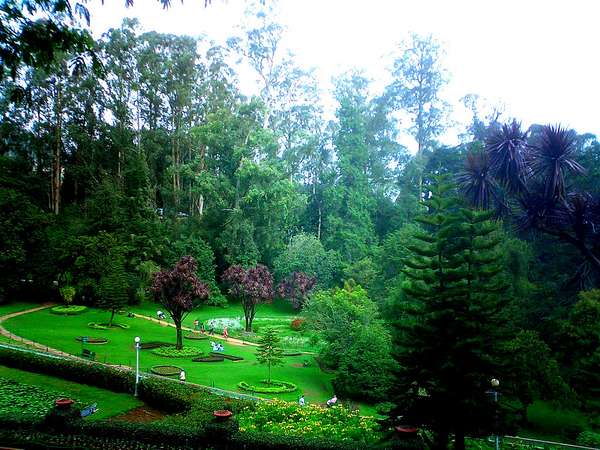 Tiger Hill (16 kms) :
A scenic Viewpoint 16 Kms away.
Dodabetta Peak (10 kms) :
The highest peak (2623 metres) in the Nilgiris, it lies at the junction of Western & Eastern Ghats and offers beautiful vistas of the Nilgiri Hills ranges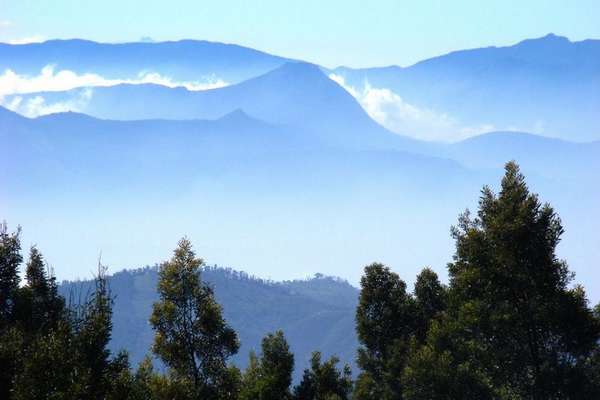 Valley View Lake (1 km)
This artificial lake was constructed in 1824 by Mr. John Sullivan the then Collector of Coimbatore. The lake covers an area of one and a half square miles, with a railway running along one bank. The large graveyard of St. Thomas's church, built in 1870, overlooks the lake. It has the tallest memorial of Ooty, a huge pillar surmounted by a cross, over the grave of William Patrick Adam, the Governor of Madras Presidency, who died in Ooty in 1881. Paddleboats or rowing boats are available for boating enthusiasts. The lake garden and toy train are other attractions.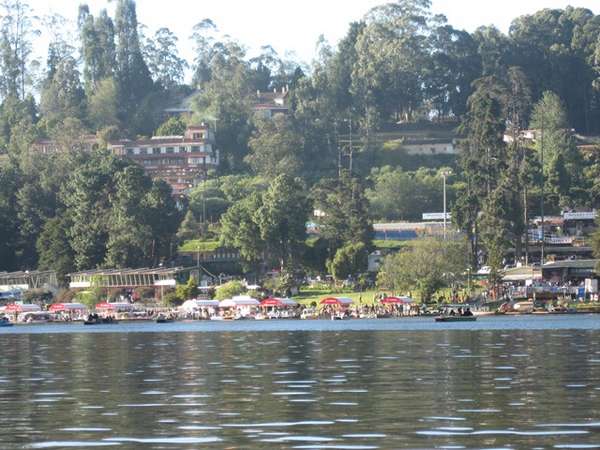 Other breathtaking spots in and around ooty are
Avalanche (15 kms)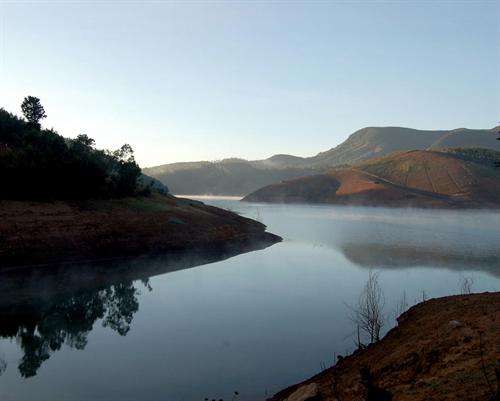 Law's falls (7 km)
It is situated in the Ghats of Coonoor forest range and the drop of 180 feet is a sight to see. St. Catherine Falls (8 km)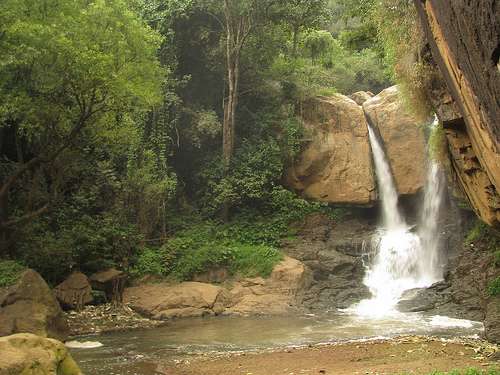 EXCURSIONS
Wellingdon (16 kms)
Kotagiri (29 kms)
Coonoor (18 kms)
Coonoor a small town that stands on a lower ridge of the plateau at an altitude of 1858 m has an equable climate that has made it popular as a hill resort in its own right. The main attraction is the Sim's Park, a small well-maintained botanical garden that has several varieties of plants not to be found in other hill stations. Viewpoints and picnic spots around Coonoor include Lamb's Rock, Lady Canning's Seat, Dolphin's Nose, St Catherine Falls, Law's Falls, Ralliah Dam and Droog
Mudumalai Wildlife Sanctury (67 km)
Lying in the Nilgiri District abutting Kerala & Karnataka State, this is situated at an elevation of 1000 metres and extends over an area of 321 sq. km. The sanctuary has a variety of fauna, which includes elephant, gayr, tiger, panther, sambar, spotted deer, barking deer, mouse, wild boar and porcupine. The avifauna is varied with minivets, hornbills, fairy blue birds, jungle fowls etc. The reptilians are represented by python, monitor lizard and flying lizard etc. Flora includes tropical evergreen forest, moist deciduous forest, moist teak forest dry teak forest, secondary grasslands and swamps
Other picturesque scenic spots in the sanctuary include the Moyar Waterfalls, the Chief Minister's watchtower. Ombetta Swamp, Theppakad elephant camp etc. Elephant and vehicle rides in the sanctuary along visitor routes can be made on payment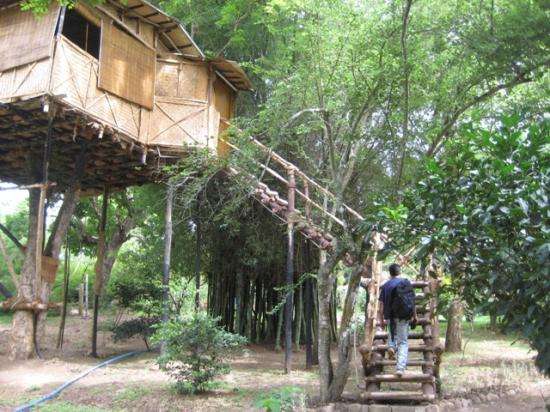 Snowdon, Glen Morgen (25 kms)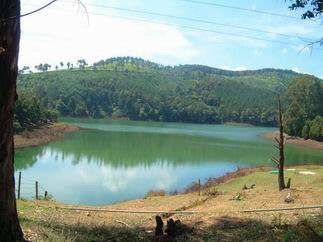 HOW TO GET THERE?
Air: The nearest airport Coimbatore (89 kms) is connected by Indian Airlines' and other private flights with Bombay, Calicut, Chennai, Madurai and Trivandrum.
Rail: Ooty is connected by narrow guage train services with Mettupalayam which in turn connected through Chennai & Coimbatore to major cities in India.
Road: Good motor able roads connect Ooty to Bombay- 1320 kms, Bangalore- 290 kms, Calicut- 178 kms, Coimbatore- 89 kms, Coonoor- 19 kms, Kotagiri- 29 kms, Madumalai- 64 kms, Chennai- 535 kms, Mysore- 160 kms, Trivandrum- 498 kms, Tiruchirapally- 302 kms.