The girl in the picture is Katie Kirkpatrick, she is 21. The picture was taken shortly before her wedding ceremony, held on January 11, 2005  in the US .  Katie had terminal cancer and spent hours a day receiving medication.
Katie Kirkpatrick was brought up in Metamora, in Lapeer County, about 50 miles from Detroit. Nick Godwin, a 23-year-old Lapeer County Sheriff's deputy who wanted to be a cop since he was 2, is strong and athletic. He has loved Katie since 11th grade.
When Nick sent Katie a Valentine's Day e-mail in February 2002, he decided it would be his last attempt at winning her heart. Instead, he received an e-mail from her father that she had been diagnosed with a brain tumor and was in the hospital. Nick couldn't explain it, but he needed to be with her. "Something about her made me feel differently than anybody else did," he said.
A few weeks later, Katie had surgery. After that, she had follow-up treatments. She lost some of her language skills; she had to learn to read again. But she was getting better. She was feeling healthy. There were no signs of cancer.
In March 2003, she realized that she might feel something more than friendship toward Nick. In July, she told Nick she loved him. In October he was baptized in Katie's church. The same month, she learned the cancer had returned — this time in and around her lungs.
She went through more chemotherapy, and for a while, the cancer seemed under control. She went to work raising money for the Lance Armstrong Foundation. She spoke to business owners and civic groups and raised $28,000 for Cancer foundation. It was the fall of 2004, and her cancer was spreading.
She and Nick had been engaged in March 2004. They'd already postponed their wedding so Katie could concentrate on getting well. But what's the point in waiting if she's not alive. They decided to marry.
The wedding was beautiful. As Katie reached the end of the aisle and left her father's arm, Nick turned to her and whispered: I love you.
Their vows were simple and short.
They did not include "till death do us part" because the minister, Garth Pleasant, who has known Katie since she was a baby, doesn't use that phrase. Instead, he told them that marriage is a little bit of heaven on Earth and that love is unconditional.
After they kissed, they stood together with their foreheads touching for what seemed like the longest time. It was their moment; nothing else mattered except that they were together and they would always be together.
She looked happy.
Five days later, Katie died. She did not let sickness stop her from living, take away the hope or faith that made her believe she had a future. She had a lovely wedding and she had love and she gave love and love doesn' t die. And that is how Katie beat cancer.
During the year 2006, all these photographs taken during the time of Kate's marriage got the best Still photography award of NPPA (National Press Photographers Association) an international association for visual journalism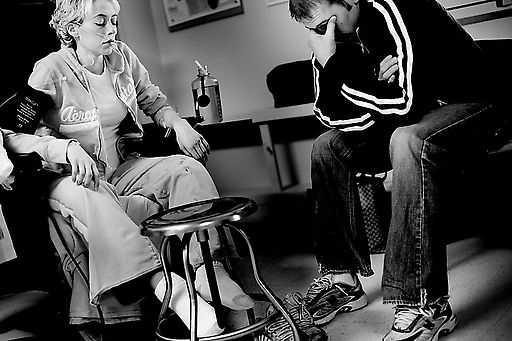 Katie and Nick Godwin, wait at Medical Center Nick Godwin works night shift as a Lapeer County Sheriff's deputy and took Katie to the medical center right after a night's work, three days before their wedding. Katie is tired from not being able to sleep at night because of her pain and Nick had worked a night shift.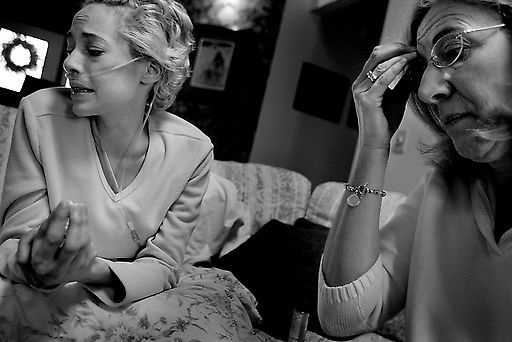 Katie is in a lot of pain in the days leading to her wedding taking morphine and numerous medications to help her.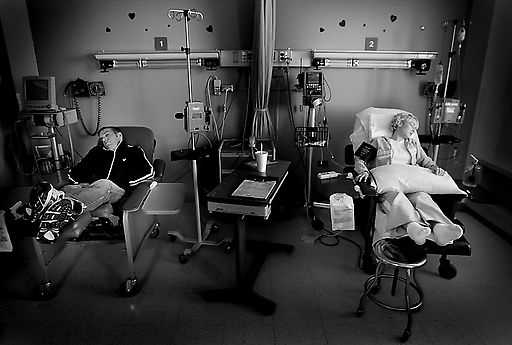 Nick takes a moment of rest while his bride Katie right, gets an intravenous procedure to reduce the amount of fluids her body is retaining at McLaren Regional Medical Center in Flint on January 12, 2005.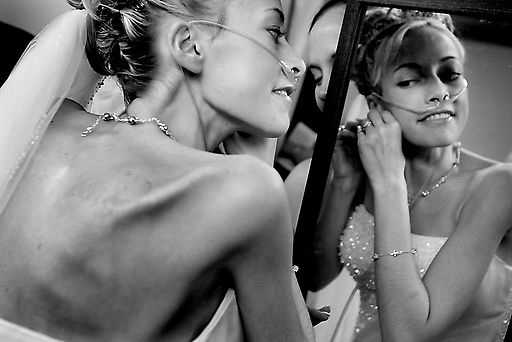 Katie puts on some hearings a few minutes before walking down the aisle to marry Nick on January 15, 2005.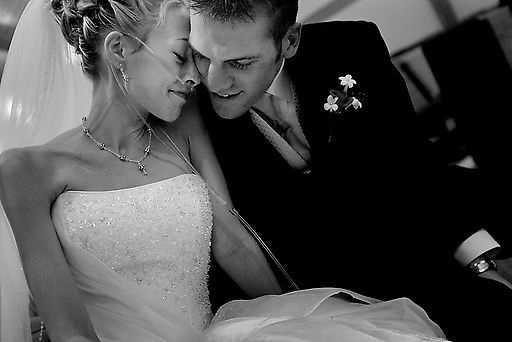 Katie and Nick cuddle up for a moment while waiting for the wedding photographer to get ready after getting married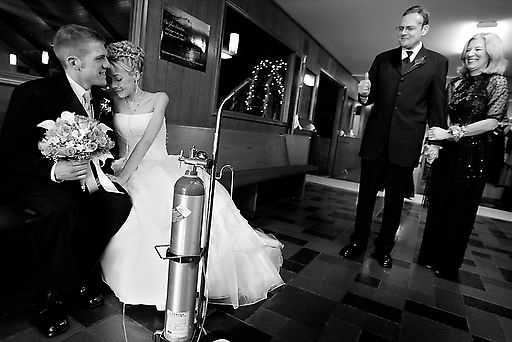 Dave Kirkpatrick gives the thumbs up to his new son in law while admiring the couple with his wife Niki Kirkpatrick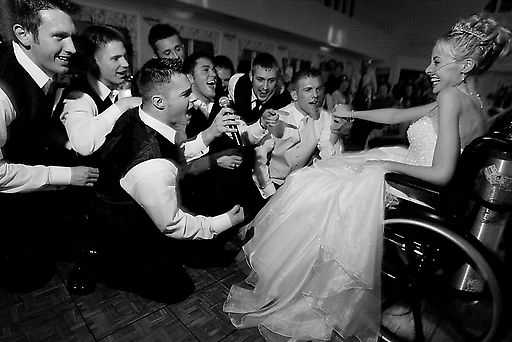 Katie gets serenaded by her new husband Nick Godwin, and his best men during the wedding party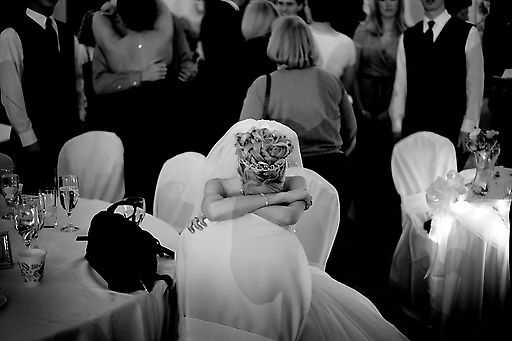 Katie rests for a few moments during her wedding party Katie was exhausted.