Salary & Pension Payments may be hit again in Kerala
Salary & Pension Payments may be hit again in Kerala.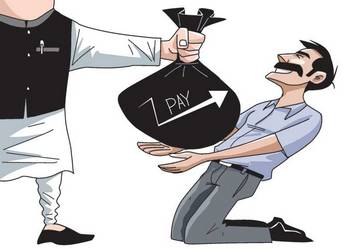 Currency crunch is likely to derail the disbursal of salary and pension for December as well in Kerala state, sources said. The government would transfer funds for meeting the committed expenditure in time to bank and treasury accounts of employees and pensioners, but acute paucity of currency is likely to upset the functioning of banks and treasuries across the State.
Finance Department sources told, that adequate funds would be mopped up in time to meet the recurring expenditure, mainly salary and pension for December. The cash requirement for salary and pension payment has been pegged at about Rs.3,100 crore. The government has not made a final decision whether the payments should be made before Christmas.
The cash position in the treasury is very comfortable at present and the funds would be transferred without any glitch.
But if the Reserve Bank of India (RBI) fails to meet the cash requirement of banks and treasuries, it would be a virtual repeat or even a much graver situation than what was witnessed in the first week of December.
A large section, mainly contract and casual employees, still draw their salary in cash directly from the treasury and they would have to bear the brunt again, the sources said.
According to banking sector sources, the RBI may not be able to replenish currency as demanded by the banks and treasuries, especially Rs.500 and Rs.100 notes. Even the Rs.2,000 notes are in short supply. If 18 treasuries had not got any imprest fund on December 1, the number of treasuries without funds may go up during the disbursal days.
Most of the ATMS, even in the city centre, are running short of cash and if the current trend continues, the situation will not be rosy the week ahead. In addition to short supply, the general tendency to hoard currency, especially Rs.500 and Rs.100 notes, is reported to be fuelling the crisis.
The money distributed from banks is not being circulated mainly by traders and even individuals fearing a shortage and this will eventually force the banks to impose more payment curbs in the weeks ahead. This scarcity will have a cascading effect on the salary and pension payments too, sources said.
Source: The Hindu