Retirement Age of Government Doctors to be raised
Retirement Age of Government Doctors to be raised – Prime Minister's announcement in a public meeting – Cabinet Decision soon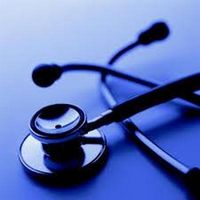 To deal with the huge shortage of doctors, especially in rural areas, the government has raised the retirement age of non-teaching and public health specialists and general duty medical officers to 65 years.
"It's difficult to make doctors in two years but poor families cannot be forced to live without them. Therefore…I want to tell my countrymen that this week our Cabinet will raise the retirement age for doctors to 65, instead of 60 or 62 in some states", Prime Minister Narendra Modi said on Thursday at a political rally in Uttar Pradesh.
Vacancies in remote areas

Currently, in the Central Health Service, there are 22 vacancies of a sanctioned strength of 104 public health officials with 5 officials set to retire next year.
In the non-teaching officers' category, there are as many as 131 vacancies of a sanctioned strength of 598; 22 of these officers are set to retire next year.
The category of general duty medical officers has 645 vacancies of a sanctioned strength of 2,198 with 131 set to retire next year.
Administrators say it's the unwillingness of specialists to go to places like Lakshadweep, the Andaman & Nicobar Islands and other similar remote areas that is the cause for such large numbers of vacancies.
Now, govt service will be attractive
By raising the retirement age to 65 from 62 – for non-teaching and public health officials – there will be no retirees during the next three years. In addition, administrators say the posts will become more attractive to the new doctors while filling vacancies through direct recruitment.
In addition, ongoing programmes need to be sustained by continuous and intensive monitoring, which requires additional manpower and also the retention of existing experienced public health specialists.
The general duty medical officers assist specialists and those with a post graduate qualification actually supplement the chronic shortage of specialists. The members of this sub-cadre are engaged in almost all the activities of the Ministry of Health and Family welfare.
The members of this sub-cadre currently retire at 60. Because of that, the government is losing experienced professionals to the private sector and other international agencies.
Raising the retirement age for this category to 65 will help retain a big pool for another five years, as the government tries to build this cadre from the bottom up.
Source: Times of India