Interest Rates on EPF deposits slashed to seven-year low
Interest Rates on EPF deposits slashed to seven-year low.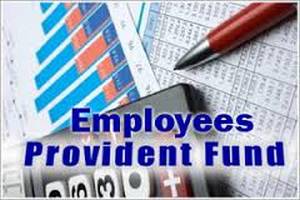 In a move that will impact about 17 crore workers, the Central Board of Trustees of the Employees Provident Fund Organisation (EPFO) on Monday reduced the interest rate payable on their PF savings for this financial year to 8.65 per cent, as against 8.8 per cent in 2015-16. This is the lowest return on EPF savings in the last seven years.
"The decision to recommend this interest rate was made keeping in mind the overall economic scenario where interest rates are coming down," said Bandaru Dattatreya, Minister of State for Labour who chairs the EPFO board.
The Minister cited the lower surplus from the previous year as another factor for the rate cut.
The surplus from the previous year was Rs. 410 crore, in contrast to a surplus of Rs. 1,604 crore added to last year's income from the year before it.
Fixing the interest rate at 8.65 per cent will result in a surplus of about Rs. 269 crore for the next year, the Minister said.
In the meeting, Mr. Dattatreya initially proposed an interest rate of 8.6 per cent that would have created a surplus of Rs. 522 crore. However, after trade union representatives voiced their protest, the interest rate was kept at 8.65 per cent.
D.L. Sachdev, Secretary, All India Trade Union Congress, and a member of the EPF board, said the reduction of interest rate reflected the "anti-labour attitude" of the Union government.
"After returning to New Delhi, representatives of all trade unions will meet and discuss the issue of EPF threadbare before deciding on the future course of action," he said.
Another board member K.N. Umesh, state secretary of the Centre of Indian Trade Unions (CITU) Working Committee, blamed the EPFO's decision to invest in the stock market through exchange-traded funds as a reason for the decline in its income.
Central Provident Fund Commissioner V.P. Joy said that roughly 17 crore EPF subscribers' accounts would be updated with this interest rate upon acceptance by the government.
Mr. Dattatreya also said that a special campaign would be launched to enrol more workers into the EPF net in the coming year through district EPF offices and a dedicated team of officials assigned to the drive.
While there was a demand by most trade unions to continue with the 8.8 per cent rate for this financial year, the government seems to have taken largest trade union Bharatiya Mazdoor Sangh (BMS) on board. Virjesh Upadhyay, secretary of BMS said that a cut in interest rate was in line with falling interest rate worldwide. "Despite a cut, EPFO is still the most attractive savings scheme with a higher interest rate than any other savings scheme in the country," Upadhyay told.
Source: The Hindu