India Bow's to China's Pressure – Withdraws Visa Issued to Chinese Dissident leader Dolkun Isa
India Bow's to China's Pressure – On Monday India reported to have done a U-turn.
What Developed Last Week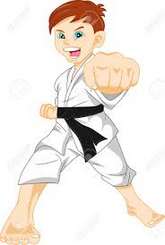 In a move being seen as a retaliatory measure after China blocked the listing of Jaish-e-Muhammad chief Masood Azhar as an international terrorist at the UN, India had issued a visa to a Germany-based Uyghur leader to visit Dharamsala for a conference later this month.
Dolkun Isa, a leader of the World Uyghur Congress, has been invited to a conference being organised by the US-based Initiatives for China. Uyghurs and other Chinese dissidents in exile are expected to attend and discuss democratic transformation in China.
India had recently also issued a visa to Baloch nationalist leader Naela Qadri Baloch, who lives in self-exile in Canada. Baloch leaders in exile are viewed as secessionists by Pakistan's establishment.
Top sources confirmed that the decision to issue a visa to both leaders was taken at the "highest level" in the government.
Sources said Indian ambassador to Canada Vishnu Prakash was told about the decision some weeks ago, while Indian envoy to Germany Gurjit Singh was informed last week.
Sources said Isa has told Indian embassy officials to arrange for his security in the country. While this conference was being planned for the last few months, the decision to grant him an "e-visa" is a "calibrated" move given the current equations with China, officials said.
The April 28 conference in Dharamsala is expected to be attended by the Dalai Lama, among others. It is being organised by a pro-democracy group whose president, Yang Jianli, was among the student protesters at Tiananmen Square in 1989.
"That Delhi is willing to host three individuals seen by Beijing as 'anti-China' — the Dalai Lama, an outfit headed by a pro-democracy leader involved in Tiananmen Square protests, and a prominent Uyghur leader in-exile — is a signal to up the ante… China's next diplomatic move remains to be seen," a source privy to the developments said.
This is not the first time India has upped the ante with China. In November 2011, India refused to prevent the Dalai Lama from speaking at a Buddhism conference, which prompted China to cancel the Special Representative-level border talks in Delhi.
Expressing unhappiness about reports that Dolkun has been given the visa Chinese Foreign Ministry spokesperson Hua Chunying said, "What I want to point out is that Dolkun is a terrorist in red notice of the Interpol and Chinese police. Bringing him to justice is due obligation of relevant countries."
Latest Embarrassing Development
New Delhi – On Monday India reported to have done a U-turn. The visa granted to the Uyghur leader has been cancelled.
The Hindu quoted Isa as saying that Indian officials have sent him an email stating that the visa issued to him has been cancelled.
"I really wanted to visit India. But I received an email on Saturday informing that my visa which was issued on April 6 has been cancelled. No explanations were given. No Indian official called me personally to convey this decision. It's a very sad situation for us," Isa told The Hindu from Berlin where he is based.
Isa said, "I express my disappointment on Indian authorities' cancellation of my visa."
Isa added, "I recognize and understand the difficult position that the Indian government found itself, and regrets that my trip has generated such unwarranted controversy."
Mr Isa says despite the Red Corner Notice against him he has travelled freely to other democratic countries like the US and Japan.
However, New Delhi's turnabout has raised questions about pressure from China.
Source: Zee News