GConnect Launches GCommunity, a facebook like online platform for Government Employees
Use GCommunity to Connect with your friends and colleagues at ease to interact, seek solution or share your thoughts and ideas, let it be your relating to your service or anything under the Sun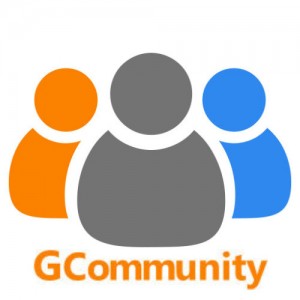 What is GCommunity?
GCommunity is an online platform created for the sole purpose of bringing all the government employees, both Central and States, together. The idea is to create an eco-system where the employees can interact and discuss matters irrespective of their department, location, rank or stuff like that. If you are a facebook user, you would find it very familiar to use.
Click here to reach GCommunity.in
I am a Facebook user through which I connect with my friends then why do I need GCommunity in the first place?
You may be in Facebook but getting to interact, seek clarification or sharing your valuable knowledge on service matters with colleagues and peers in the same cadre in other departments may not be possible in Facebook as you don't find any of them in your friends list.
But with GCommunity you can seek or share knowledge with colleagues and peers who need not be your facebook friend or google+ follower. Yet you can use the same login credentials of your Facebook or Google account (gmail), to do these things by logging in to GCommunity. Seems Interesting! Is it not?
Who is behind GCommunity?
GCommunity is brought to you by GConnect Infomedia, the same people who are behind GConnect.in, one of the most popular news portal among the government employees in India.
Do I need to register to be a part of GCommunity?
Actually, you don't really have to register. However, you need to sign into GCommunity to use it. Signing into GCommunity is extremely easy. Just use your existing Google or Facebook account. Simple and Fast.
It would be practically impossible to list out the ways GCommunity could be useful for the members. It totally depends on how the members use it and there is no limit on the ways it could put to use. However, here is an imaginary scenario. Suppose, there is an employee Mr.X working in Govt of India in a particular department at Mumbai. He has some issues with his pay fixation and he would like to know if anyone else has the same problem. He could simply put up his query in GCommunity and it is likely that several other members are facing the same issues. They can discuss the issue together and try to find a remedy collectively. This is just one example. There is virtually endless ways GCommunity could be useful.
The keyword is 'Connection' and that is what GCommunity is created for.
Here are some of the features of GCommunity that can help you build your connections and expand your network.
Members can post links to webpages, videos or images.
Members can like / share others' posts.
Members can give friends request and befriend other members.
They can join various groups based on the topics they are interested.
Members can send private messages to their friends and have a private conversation.
They can follow other members and thereby keep tract of the posts made by the members they follow.
Members can easily see notifications of new messages or friend requests. Moreover, they can also be notified of new activities through email.
We plan to add more features as more and more members join the community.
Click here to reach GCommunity.in