GConnect Co-founder gets Microsoft Award
I am much privileged to share with GConnect Community, the good news that Mr. Suresh Chandren, co-founder of GConnect, has been awarded with prestigious MVP 2008 (Most Valued Professional Award) by Microsoft.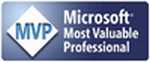 Mr.Suresh has received this award under the Category "Windows Desktop Experience" for his quality blogging on Computing in his blog known as Digital Quest (http://www.dq.winsila.com). He is also very famous among Windows users for his utility applications such as Excel Addin. Check for his excel addin at Digital Quest.
MVP awards are given under various categories ( check for MVP award winners ) each year, after rigorous review process. A panel that includes MVP team members and product group teams evaluate each nominee's technical expertise and voluntary community contributions for the past year. The panel considers the quality, quantity, and level of impact of the MVP nominee's contributions. The Microsoft MVP Award recognizes exceptional technical community leaders from around the world who voluntarily share their high quality, real world expertise with others. Microsoft MVPs are a highly select group of experts representing technology's best and brightest who share a deep commitment to community and a willingness to help others. Worldwide, there are over 100 million participants in technical communities; of these participants, there are fewer than 4,000 active Microsoft MVPs. For more details on MVP check this Microsoft Most Valuable Professional award website.
As you could see from the Microsoft site I referred above, almost all the persons who have received MVP awards, hail from computer/IT field. I wouldn't be amazed if this award goes to a guy working for an IT company who will be exposed to new technologies automatically from the field he is working like bread gets cheese. But our junkie works for a Government Department, which uses Computers as Fish uses Bicycle. Also he does not possess any paper degrees in computers, like I do. He has acquired knowledge at this level on his own through self learning, Internet etc. His passion towards computers has made this possible. For those who know Mahabharath, if I am not exaggerating, he is a living Ekalivan and through Internet he could pick-up the expertise of Microsoft, his Guru Drona. Now I am sure he gets recognised by the same Guru who will not ask for Suresh's Thumb as guru thakshana, as Guru Drona did. I wish him on behalf of GConnect users, best of luck, for more such recognitions, the stuff he was missing all these days. Well done my friend.
On a lighter side, a present MVP in United States, gives some tips about who can get the MVP award.
If you have more computers than rooms in your house…you might be an MVP
If your family members learn about your life from your blog…you might be an MVP
If you've ever been introduced at a party by your online name…you might be an MVP
If your spouse gets jealous of your laptop…you might be an MVP
If you spent more money on hardware than the car you drive…you might be an MVP
Check for Suresh's article about MVP award at his blog Digital Quest
With regards
Raman, Co-founder, GConnect