EPF Rate Tussle Reaches PMO
EPF Rate Tussle Reaches PMO – The EPFO is sticking to its stand of 8.8 per cent interest rate.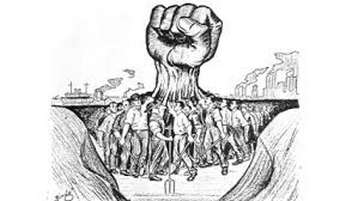 Union Labour Minister Bandaru Dattatreya justified his decision to declare an 8.8 per cent return on EPF savings saying it cannot be compared with PPF or other small savings schemes.
Mr. Dattatreya conveyed this during his meeting with P.K. Mishra, additional principal secretary in the Prime Minister's Office, on Wednesday.
He met Mr. Mishra to discuss issues related to the ministry, including the finance ministry's latest decision to lower the Employees' Provident Fund (EPF) rate for 2015-16 to 8.70 per cent, top labour ministry officials told.
"The Minister justified his decision to declare an 8.8 per cent return on EPF savings and pointed out that the EPF cannot be compared to the PPF and other small savings schemes, whose rates are administratively determined," the official said. The EPF rate is a function of the return on its investments.
"The EPFO is sticking to its stand of 8.8 per cent interest rate. But nothing is final till a notification is issued. Internal discussions are going on and a decision will be taken at the highest level," said a senior EPFO official.
On Wednesday, a series of meetings were held among the labour minister, Labour Secretary Shankar Aggarwal, Central Provident Fund Commissioner V.P. Joy and other ministry officials to discuss the issue.
RSS-affiliated Bharatiya Mazdoor Sangh (BMS) delegates also met the labour minister. "The minister told us that he is trying to give justification to the finance ministry to uphold the decision of 8.8 per cent interest rate," BMS General Secretary Virjesh Upadhyay said.
Last week, the finance ministry approved a lower EPF rate of 8.70 per cent from 8.80 per cent announced by the Labour Ministry. It had argued that a lower interest rate would allow EPFO to keep surplus of over Rs. 1,000 crore. However, an interest rate of 8.80 per cent would lower the reserves to Rs. 673 crore, it had said.
The ministry also said that an adequate surplus is needed following its latest decision to credit interest on inoperative accounts, which have not received deposits for three consecutive years, from the current financial year. However, the EPFO had categorically contested the finance ministry's justifications.
The move to cut interest rates on EPF deposits evoked strong reactions from central trade unions.
While the BMS held demonstrations at 46 EPF offices across the country on Wednesday, other trade unions will hold similar protests on Friday.
Recently, the government's moves to tweak EPF norms triggered protests from the working class, leading to a rollback of the decision. First, the government's Budget proposal to tax EPF withdrawals was scrapped followed by a complete rollback on another decision to bar workers from withdrawing employer's contribution to EPF. In both the cases, the PMO had to intervene.
Source: The Hindu