Obama visit and Republic day at Delhi – Police Traffic Advisory
Obama visit and Republic day at Delhi – Police Traffic Advisory for 23rd and 26th January 2015 on US President Visit and Republic Day celebrations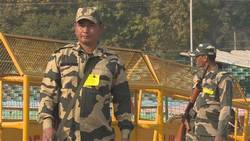 As per the Delhi Police traffic advisory, with the US President Barack Obama set to arrive in India, and the kickstarting of Republic Day celebrations, India Gate and the surrounding areas will be totally shut down for all public purposes on both 23rd January and 26th January, 2015.
This is being done to ensure foolproof security for the 23rd January rehearsals as well as the main event on 26th January, where President Pranab Mukherjee and PM Narendra Modi will host President Barack Obama who is the chief guest in the ceremony.
As per Delhi police, the following routes will be closed on 23rd January and 26th January: Tilak Bridge, Bahadur Shah Zafar Marg, Delhi Gate, Mahatma Gandhi Marg, Ring Road. Traffic will not be allowed on these routes from 12 midnight till 1 pm.
Also, all roads around Mayrya Hotel, where Barack Obama will be staying, will be shut down for the entire duration of his visit.
Google Map of the surrounding areas in Lutyen's Delhi
Google Map of areas surrounding Maurya hotel in Delhi
Source: Financial Express