Government likely to relax Declaration of Assets under Lokpal
Government likely to relax Declaration of Assets and Liabilities under Lokpal and Lokayuktas Act by Cental Government Employees with respect to Cash and Jewels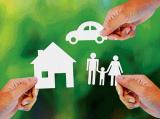 As deadline for filing declaration of assets and liabilities under Lokpal is getting nearer (Last date 15th September 2014) Central Government Employees right from Group A to Group C are getting down to nitty-gritty of Rules concerned with declaration of assets under Lokpal and Lokayuktas Act, 2013. (Public Servants (Furnishing of Information and AnnualReturn of Assets and Liabilities and the limits for Exemption of Assets in Filing Returns) Rules, 2014)
Lokpal and Lokayuktas Act, 2013, which was enacted in the month of July 2014, stipulates that all Group A, Group B and Group C Central Government Employees have to declare their assets and liabilities as on 31st March every year on or before 31st July of that year. To start with, all Central Government Employees have to file this annual return as on 1st August 2014 on or before 15th September 2014.
How Declaration under Lokpal different from IPR ?
Central Government Employees are used to such declarations as far as immovable properties are concerned in the form of IPR, yet requirement under Lokpal appears to be more detailed and complicated.
First of all, Lokpal and Lokayuktas Act, 2013 requires that all CG Employees should declare not only their assets and liabilities but also the assets and liabilities in the name of spouse and dependent children.
In addition to Assets and Liabilities relate to Immovable Properties, employees have to declare their movable and liquid assets such as vehicles, cash in hand, Gold (jewels) in hand, investments in shares, bonds, mutual funds, Insurance fund, pension fund etc, bank deposits and any other assests exceeding two months salary or Rs. 1 lakh whichever is higher
Check the following links to get all the details relating to Declaration of Assets and Liabilities under Lokpal – Also get the Format
Media reports on Relaxation of requirement under Lokpal with respect to Gold and Cash
Media news reports that Government is in the process of relaxing the requirement of filing Declaration of assets and liabilities under Lokpal with respect to movable properties such as Cash in Hand and Gold Jewels etc, after considering the representations of government employees
Times of India reports as follows :
In what could bring relief to nearly five million Central government employees, the Narendra Modi government has decided to amend the Lokpal and the Lokayukta Act to give itself a statutory power to withhold certain information from the public.

All Central staff, as per the latest order of the Department of Personnel and Training (DoPT), have to declare their assets and liabilities, both movable and immovable, as well as those of their spouses and dependents latest by September 15. All these information would then be put up by the respective ministries on their website accessible to everyone.

A number of representations received by the government from officials expressed fear that putting details of movable assets such as jewellery and cash in hand and bank would pose a security threat to them and their dependents, leave their children vulnerable to kidnapping and ransom demands. For instance, an official said he has put all savings in general provident fund which has accumulated to Rs 75 lakhs over a period of time. Putting this information in the public domain would leave him and his family members vulnerable.

Sources said the amendments proposed only gives the government the statutory power to withhold information related to officials' movable assets only, such as his cash in hand or bank and jewellery owned by him or his family members. The government will not be empowered to hold back information on immovable assets: house or land owned by him.

The amendment also makes it clear that it will have no impact on the current asset declaration guidelines. The officials will have to continue declaring all their assets – movable and immovable as per the previous directive. Only difference the proposed amendment will make is to ensure certain information is not made public.

The DoPT is working on the proposed amendment and has already taken a view from the law ministry to bring in the required changes. Any fresh amendment will not impact the current declaration deadline of September 15 which is applicable for all employees.

Once these declarations are received by the government, it is for the respective ministries to put them up on its website accessible to all, except those related to the movable assets for which an amendment is required to implement it.
Source: Times of India