Centre Notifies Rules for Amended SC/ST Act
Centre Notifies Rules for Amended SC/ST Act – A govt release says: "The SC/ST Rules are an important step forward in our journey towards achieving Ambedkar's vision of a more equal and just society."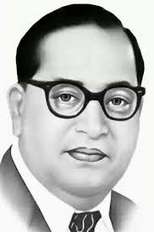 Four months after Parliament amended the SC/ST (Prevention of Atrocities) Act of 1989 to tighten provisions to ensure speedier justice to SCs and STs, the Social Justice and Empowerment Ministry notified the Rules to give effect to the changes on Babasaheb Ambedkar's birth anniversary on April 14.
The 1989 Act was amended by Parliament on December 21, 2015, after the Rajya Sabha gave assent. Earlier, in August 2015, the Lok Sabha had cleared it.
The object of the amended provisions is to speed up the process of dispensation of justice, liberalise and expedite access to relief for victims of atrocities, ensuring special sensitivity in cases of offences against women.
A govt release says: "The SC/ST Rules are an important step forward in our journey towards achieving Ambedkar's vision of a more equal and just society."
Curiously, these amendments were the subject of one of the last ordinances promulgated in 2014 during the Congress-led UPA government's tenure. The new provisions now provide for an increase in the existing quantum of relief from between Rs. 75,000 to Rs. 7,50,000 to Rs. 85,000 to Rs. 8,25,000, depending on the nature of the offence.
It also provides for admissible relief to SC/ST women for offences of grievous nature, on conclusion of trial, even though they may not have ended in conviction. The changes in the law also make provision for regular reviews of the scheme for the rights and entitlements of victims and witnesses in accessing justice at the State, district and sub-division level committees in their meetings.
Other important provisions include completing investigation and filing a charge sheet within 60 days and provision of admissible relief in cash or kind or both within seven days to victims, their family members and dependents. For the first time, there is provision of relief for rape and gang rape.
No medical examination will be necessary to seek relief for non-invasive offences against women such as sexual harassment, gestures or acts intended to insult the modesty of women.
Source: The Hindu