Budget 2016 – Who Gained and Who Lost in Jaitley's Big Rural Push
Budget 2016 – Who Gained and Who Lost in Jaitley's Big Rural Push – There has been a tendency every year to tinker with the negative list by adding services to the exemption list.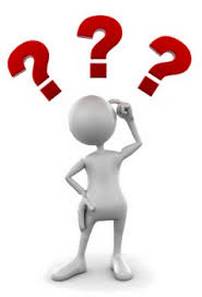 Every year without fail, we look forward to the Union Budget with a sense of anticipation, hope and expectation. Budget 2016 was no different. Compared to the earlier ones, this was a lengthy one and has plenty of amendments to all major tax laws in the country. An attempt is being made here to categorise the critical provisions which will define, 'who gains or who loses.'
Individuals

Gains (Benefits or some solace)
Less Tax – Tax rebate of Rs 5,000 for those earning up to Rs 5 lakh from Rs 3,000 earlier; sovereign gold bond and rupee- denominated bonds proposed to be exempt from tax.
More savings – Individuals residing in rented homes and not receiving HRA granted an additional exemption of Rs 36,000.
Home loans – First- time home buyers will get an additional deduction of Rs 50,000 on interests on loans up to Rs 35 lakh; time limit for acquiring/completion of house property to claim benefit on interest increased to 5 years from 3 years.
Let Down
Thirsty? drink water! Can't buy original gold? No problem, pay a little more to cover your ego! – Aerated drinks, balloons, imitation jewellery could get costlier; services to get costlier due to of cess for agriculture welfare.
EPF, PF Contributor? – Your pocket is going to shrink! – EPF withdrawal taxable for contributions made after April 1, 2016. NPS, that were fully taxable at the time of retirement would now be taxable only for 60 per cent of the retirement corpus. The same logic has been extended to the EPF making 60 per cent of savings taxable at the time of withdrawal. EPF contributions, income as well as the final corpus at retirement were tax-free till now.
Investors
Gains (Benefits or some solace)
Retro clarity – FM has clarified on the controversial retrospective tax. No more fresh cases. Implementation of tax avoidance rule GAAR deferred till 2017.
Private Equity pep talk – In continuation of earlier norms for fund managers in India, the benefits have been extended to funds registered outside India.
Infra and realty – Tax incentives for infra and realty investment trusts (REITS) in the form of exemption from dividend distribution tax; clarification on non-applicability of MAT provisions on FIIs.
Let Down
Changes announced in laws to make country-by-country reporting mandatory for Indian multinationals to adopt global base erosion and profit shifting (BEPS) norms. Indian companies with global operations and minimum revenues of 750 million euros will be affected.
Farmers
Gains (Benefits or some solace)
More irrigation – Pradhan Mantri Krishi Sinchai Yojana to be implemented in mission mode; 2.85 million hectares will be brought under irrigation.
Loan relief – Govt to subsidise farm loan repayment; a provision of Rs 15,000 crore has been made for interest subvention.
Marketing – Unified agricultural e-platform to provide a common e-market platform for wholesale markets.
New Digital Literacy Mission Scheme for rural India.
Let Down
Weather-induced supply shocks remain key concern; benefits of most measures could take several months to reach the farmer.
Depends on State Govt's 'political will' – State governments would have to be co-opted for implementing many of the schemes.
The Big Buzz
Income Taxes – While this Budget appears to have given something for everyone, the class of people who will feel left out are the salaried taxpayers who have housing loans. The pre-Budget gossip was that the standard deduction would be reintroduced. Income from salaries does not find a mention in the relaxations announced in the tax deducted at source scheme.
It is time for the government to introduce a liberal standard deduction scheme for the salaried class and link increases in this deduction to inflation once in two years. This is the only way the taxpayer can counter street inflation and the various cesses that hit him in some form or the other. And to rub salt into the wounds of the salaried man, a partial taxation on PF withdrawals has been introduced.
One of the nine pillars that the finance minister indicated in his Budget speech was tax reform to reduce compliance with faith in the citizenry. This narrative is not the defining theme in Budget 2016 but appears only sporadically.
Service Tax – Everyone was expecting Jaitley to raise service tax rate to 16%. He has not done this directly but has very subtly introduced a Krishi Kalyan Cess at 0.5% on all taxable services. Like the Swacch Bharat Cess, we can expect this not to be a cess on the tax but a tax in itself. This makes the service tax rate 15% now. Cesses are supposed to have a limited shelf life since they are for a specific purpose. The absence of a time frame on this levy gives the impression that it is nothing but service tax in a new name.
There has been a tendency every year to tinker with the negative list by adding services to the exemption list. This year is no different – we have 15 new exemptions in service tax, ranging from housing projects under the Pradhan Mantri Awas Yojana, services provided by the Provident Fund office to the services provided by the IIMs. We can now state with some authority that the negative list is lengthier than the erstwhile positive list. Instead of picking and choosing items to exempt, the government would do well to exempt sectors – agriculture, government schemes, low-cost housing, education and medical services are sectors that come instantly to mind.