Budget 2016 – Must Allowances for the Govt to Consider – 'For the Working Middle Class'
Budget 2016 – Must Allowances for the Govt to Consider – The basic tax exemption limit was not hiked last year, even though there were large scale expectations that it would.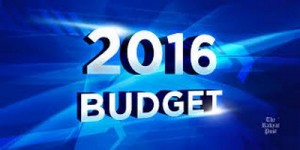 Some allowances and exemptions have not been considered by successive Finance Ministers in the Union Budget for several years now. Though last year Finance Minister Arun Jaitley raised the travel allowance exemption limit and also interest on home loans paid limit and the exemption limit under Sec 80C, nonetheless, the Union Budget 2016 must offer some more cheer to the working middle class.
Tax Exemption Limit
The basic tax exemption limit was not hiked last year, even though there were large scale expectations that it would. With crude oil prices falling, the government has saved tremendously on subsidies. It is hoped that they would pass on some benefits through a hike in basic exemption limit from Rs 2.5 lakhs to at least Rs 5 lakhs.
A Sarcastic Example – Let's take the "cinema ticket" test. Before the advent of multiplexes, a balcony ticket cost Rs. 100. The snacks in the cinema lobby cost no more than Rs. 100. The total cost was Rs. 500 for a family of four. Now, a multiplex ticket costs 250 bucks a pop, the snacks inside will set you back a minimum of Rs. 500, and the dinner thereafter that your family insists on, at least Rs. 2000 (if you eat like a pauper and drink only a Coke). That's a grand total of Rs. 3,500 To see Prem Ratan Dhan Payo one has to cough up 7 times more than what was spent on Maine Pyar Kiya. Alas, the exemption hasn't moved up at even half this rate.
This is, of course, a rough and ready example, but you get the drift. The limit needs to set at a minimum of Rs. 5 lakhs with corresponding increase for senior and super-senior citizens. Additionally, standard deduction of 10% on salary up to a limit of Rs. 2 lakhs should be provided for.
Medical reimbursement allowance
The total medical reimbursement allowance is placed at Rs 15,000 annually. Now, this is hardly sufficient, especially if you have elderly dependent parents. A simple check for a family of 4 can cost significant amounts. If we add scans and check-ups for elderly, there is no way your medical bills would not go above Rs 15,000. Even for chronic ailments that require regular medicines the amount would not be sufficient.
Transport Allowance
The transport allowance of just Rs 1600 every month is far too less. Cities have expanded rapidly and those staying away from the workplace, would not be able to manage transportation costs with Rs 1600. It is extremely doubtful that the Union Budget 2016 would hike these rates, because Union Budget 2015, saw a small increment in these rates.
Education Allowance 
Education Allowance is actually a joke; 100 bucks per child per month up to a maximum of two children! Either don't have this allowance at all, or keep a realistic amount. At least Rs. 1,000 a month. How can one even think of educating a child with Rs 100 per month. This has to enhanced and a sensible allowance made applicable.
Deduction of Bank Interest on Housing Loan
Allowed up to Rs. 2 lakhs a year. So if you take a loan to buy or construct a house to live in, you would need to take a loan ofRs. 20 lakhs or below, in order for the interest (which comes to about Rs. 2 lakhs at the current bank rates) to be tax exempt. But with the real estate market turning crazy and property prices shooting through the roof, a 20 lakh house exists only in the realm of dreams. A colleague applied for a two-bedroom house in a central government housing scheme project in Greater Noida for Rs. 45 lakhs. The construction hasn't commenced and will take four years when it starts. His interest outgo will be more than 4 lakhs – twice the current limit. To expect employees to shell out usurious construction costs, and also deny them tax exemption on the entire interest liability is a double whammy. The deduction needs to be based on the actual interest paid, rather than be capped. This is the only equitable solution.
Pension 
Pension is normally 50% of the last salary earned. Tax on pension is a highly regressive step. The expenses and standard of living do not come down by half one day after you retire. There are, in fact, additional expenses on family commitments and medical expenses. Facing a tax bill on a suddenly truncated remuneration is a big blow. If not this, at least eliminate tax on family pension given to widows. This is half the regular pension and the husband's death doesn't mean that expenses have halved.
ESOP
The difference between the market value of shares allotted and the actual price paid by the employee is taxed. This can negatively impact the employee. The share price may go down and the tax paid on the higher amount is, therefore, a wasteful expenditure. Sometimes, loans are given to employees against the security of shares. If the share price goes down, the employee has to either shell out the difference, or compulsorily sell any future ESOPs given to him (on allotment of which he again needs to pay tax). There is also a larger issue involved here. The movement of share price is dependent on various market forces, not necessarily the company's performance and the employee's role in it. To be penalized for fall in share price on which taxes have been paid is most unfair. A free allotment will enthuse the workforce and earn their loyalty and industry.