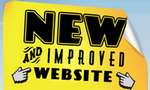 You might have surely noticed the new look of GConnect.  From the scratch in the year 2008, GConnect has now evolved into a full fledged website for Government Employees Community in India.  This would not have been possible without your valuable patronage.
By this new design which would fit in to your screen in full, We have endeavored to give you more quality contents in a page.  We also hope this broad new look would be lot easier on your eyes.
We would surely serve you better in the coming days.
We highly appreciate your feedback and valuable suggestions on the design and functionality of the site.