14 CWC Employees Jailed for Misappropriating Govt Funds
14 CWC Employees Jailed for Misappropriating Govt Funds –
Besides the jail term, the court also imposed varying fines of upto Rs 2.01 lakh on the convicts.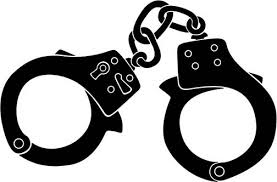 A Delhi court has awarded varying jail term of up to seven years to 14 public servants of the Central Water Commission (CWC), including some retired officials, for misappropriating government funds.
Special CBI Judge Vinod Kumar convicted them for various offences punishable under the IPC, including sections 120-B (criminal conspiracy) read with 409 (criminal breach of trust by public servants). Six of these 14 accused were also held guilty for the offences under Prevention of Corruption Act.
Besides these 14 convicts, there were three more accused who had died during pendency of the case lodged in 2001.
"Prosecution has proved that all the convicts (except A2, A16 and A17) have dishonestly misappropriated or converted to their own use the government money. Therefore, I convict them under section 403 (dishonest misappropriation of movable property or converting it to one's own use) IPC each.
"All the convicts participated in this criminal endeavour, therefore, I convict all of them under section 120-B read with sections 403 and 409 IPC," the judge said in a 177-page judgement.
The court sentenced convicts Y P Sharma, O P Narang, Jai Kumar Singal, J P Sharma and S K Aggarwal to seven years jail term each, while Chandreshwar Manjhi, Om Prakash, Shiv Sagar Naik, Om Prakash and Hayat Singh were given five years each.
Other two convicts, Jeet Ram Sharma and B M Ghosh, were awarded three year jail term each, while the remaining two, I Yashudanan and Natha Ram Suman, were given one year jail each.
Besides the jail term, the court also imposed varying fines of upto Rs 2.01 lakh on the convicts.
During trial, all the accused had denied allegations levelled against them by the agency.
CBI alleged that officials of Pay and Accounts Office and account section of CWC had conspired to defraud government money by raising fictitious bills supported with fake sanction orders and got them passed and further fraudulently withdrew the money through cheques.
Source: Business Standard