Bank Employees Wage Revision to be signed on 25th May 2015 – Pay arrears from November 2012
Bank Employees Wage Revision under 10th Bipartite Wage Settlement to be signed on 25th May 2015 – Bank Employees to get pay arrears from November 2012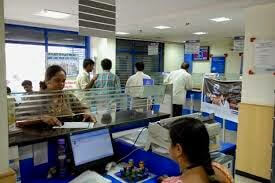 Bank unions will be formally signing the new wage revision agreement with the industry body Indian Banks Association (IBA) on 25th May 2015, one of the heads of the unions said today.
The pact, which will benefit 8.5 lakh employees from all the state-run banks, old generation private banks and some large foreign banks, will be signed after years of lengthy negotiations between the UFBU (United Forum of Bank Unions), an umbrella of of nine unions and the IBA.
On February 23, the parties had announced a deal under which employees would be given 15 per cent wage hike on pay-slip components, which will result in an additional salary burden of Rs 4,725 crore per year to the system.
All-India Bank Employees Association (AIBEA) general secretary C H Venkatchalam and a member of negotiating team of the UFBU said the pact will be signed on Monday.
A senior IBA executive also confirmed in Mumbai that the agreement will be formally signed on Monday.
Under the February agreement, both the parties had agreed to settle all the pending issues in 90 days, which ended today.
The negotiations are under final stage and will be closed by Monday when the agreement will be signed, Venkatchalam said.
The agreement for which the employees have repeatedly struck work, says state-run bank employees will be able to get an off on alternate Saturdays.
This is a departure from the current practice, where employees work for half-day on Saturdays. To compensate for this, they have agreed to work full day on alternate Saturdays.
Wage revision in state-run banks is done every five years and the last was done in 2007. Venkatachalam said the current revision will be applicable from November 2012.
Check the following links for Details of increase in Bank Employees with effect from November 2012, also New Pay and Arrears Calculator prepared by AIBOA
Employees of public sector banks, old generation private sector banks and some foreign banks will be a happy lot as they will soon get 15 per cent pay hike, arrears for the last 30 months, and other benefits as part of a deal that the unions and bank managements have reached.
Unions, under the aegis of the United Forum of Bank Unions, and bank managements, represented by the Indian Banks' Association, have worked out a detailed Bipartite Settlement/ Joint Note and the same will be formalised on May 25.
The benefits that about 7.50 lakh bank employees stand to get are a special pay, a new hospitalisation scheme backed up by insurance and holiday on every second and fourth Saturday in a month.
The back wages (arrears) that bank employees will get for the last 30 months will warm the cockles of their heart. Income tax authorities too will be happy as arrears will be taxable.
S Nagarajan, General Secretary, All India Bank Officers' Association, said "A special allowance has been introduced for employees… there is a new hospitalisation scheme backed up by insurance." The wage settlement will benefit 3,04,000 odd officers (as on March 31, 2012) in the banking sector.
Officers will get health insurance cover of Rs. 4 lakh and the clerical and sub-staff will get Rs. 3 lakh cover, he added.
A corporate buffer will be created by banks to reimburse hospitalisation expenditure exceeding the abovementioned limits.
Pointing out that the last wage settlement expired in October 2012, Nagarajan, in a lighter vein, observed that "Five years is the tenure of the wage settlement. We have already exhausted 30 months in coming to a settlement. It's time now to submit the next charter of demands."
Vishwas Utagi, Vice President, All India Bank Employees Association, said the wage settlement will benefit about 4.50 lakh clerical and sub-staff in the banking sector.
Bank employees will get close a couple of lakh rupees, on an average, as arrears in gross terms, he explained. Since payrolls are computerised, the arrears could be credited to employees' accounts in a month.
Utagi said the issue of upgradation of pension of retirees and 100 per cent neutralisation of dearness allowance will be taken up by the United Forum of Bank Unions separately.
Source: The Economic Times, The Hindu Businessline