UP Constitutes Committee To Study 7th Pay Commission Proposals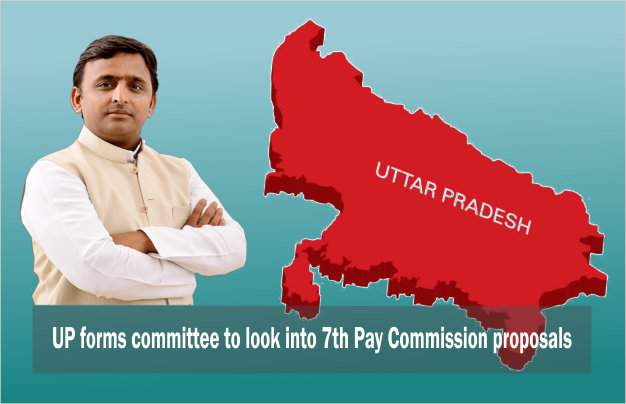 Following the decision of the Central Govt to implement the 7th Pay Commission Recommendations, the Uttar Pradesh cabinet has decided to to constitute a high level Pay Committee.
The Committee would examine the implication of the 7th Pay Commission recommendations on state exchequer over salaries, pensions and other service related benefits and perks of state employees. The Committee is expected to submit its report to the state government in 6 months.
The cabinet authorised chief minister Akhilesh Yadav to appoint the chairman of the committee. The representatives of the principal secretaries of planning and personnel departments would be members of the committee, while secretary finance (pay commission) would be the member secretary of the body.
The Pay Committee report would study the recommendations pertaining to the state employees, teachers and non-teaching staff of aided educational and technical training institutions, employees of local bodies, district panchayats, development authorities, public sector undertakings/corporations and autonomous institutions.
The Committee would consider the state's financial resources and constraints with regards to development while giving its recommendations.
The additional burden on the state exchequer due to the hike in salaries, allowances and pensions is estimated at Rs 24,000 crore over the current salary and pension bill of nearly Rs 1,00,000 crore.
With state polls due in early 2017, the government is expected to move fast on the matter. The state government could provide the additional funds through supplementary budget if needed.
Source: business-standard.com