7th Pay Commission – Government tells Parliament that decision on Allowances will be taken soon
7th Pay Commission – Government tells Parliament that decision on Allowances will be taken soon.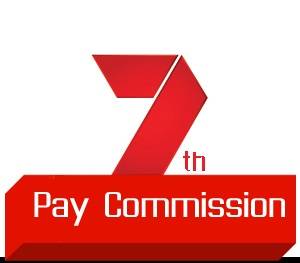 In a written reply to a question on 7th Pay Commission in Lok Sabha, Minister of State for Finance Arjun Ram Meghwal said the Committee, under Finance Secretary Ashok Lavasa, is yet to submit its report. The minister said that the deliberations of the committee are in the final stages.
The Committee on Allowances was formed in July 2016 following protests by government employees over recommendations of the 7th Pay Commission on allowances.
Lavasa panel's examination of the 7th Pay Commission recommendations on allowances given to the government employees has been unable to reach a conclusion in its last meeting held on March 3.
It was earlier reported that the panel would submit its recommendations to the government's political leadership soon and the Centre could announce revised allowances any time after March 11, the day of counting the votes for the five Assembly polls, and probably before the second half of the Budget Session of Parliament ends. That timeline now seems doubtful.
The recommendations include a change in the present system of accounting, wherein pay and allowances are clubbed and it is difficult to bifurcate these. The 7th pay commission recommended a separate object head for budgeting and accounting be used to record the expenditure.
According to some reports, the Ashok Lavasa committee has decided against reducing the house rent allowance (HRA) for government employees. The Seventh Pay Commission suggested bringing down the HRA to 24 per cent, 16 per cent and 8 per cent respectively depending on type of cities.
If reports are to be believed, the Committee on Allowances has suggested that the HRA be kept as it was under the Sixth Pay Commission–at 10 per cent, 20 per cent, and 30 per cent respectively.
The transport allowance is likely to remain constant as certain reports said the Committee on Allowances agreed with Seventh Pay Commission's recommendation, which had already factored in the Dearness Allowance at 125 per cent assuming the date of implementation to be January 1 next year.
Source: India Today