Birds represent a serious, but often misunderstood, threat to aircraft. Most bird strikes do not result in any aircraft damage, but some bird strikes have led to serious accidents involving aircraft of every size. The lives of the crew and passengers are also at risk.
Bird strikes happen most often during takeoff or landing, or during low altitude flight. However, bird strikes have also been reported at high altitudes.
The following photos show the impact of Bird Strike on aircrafts.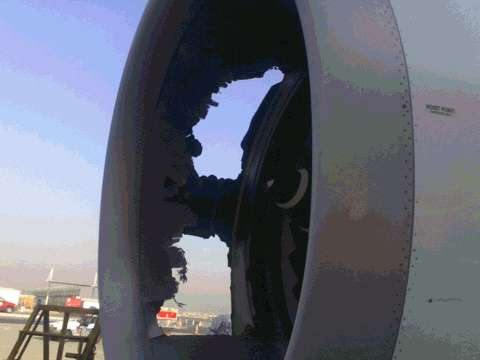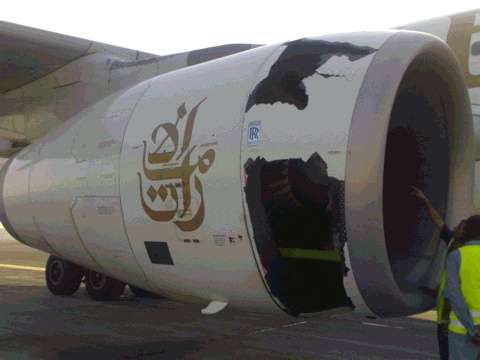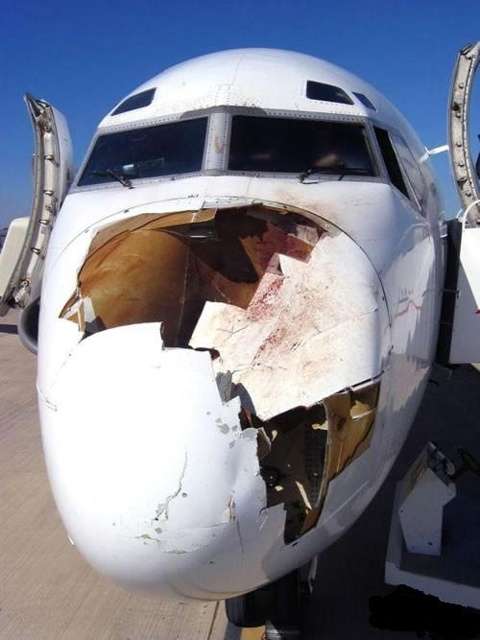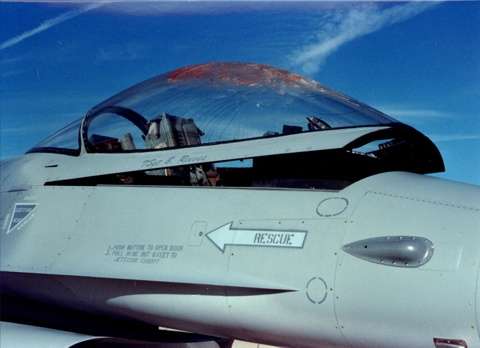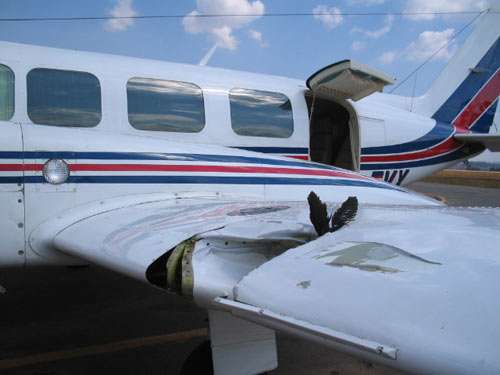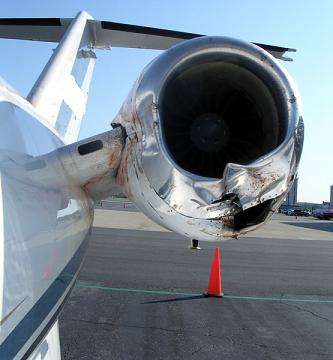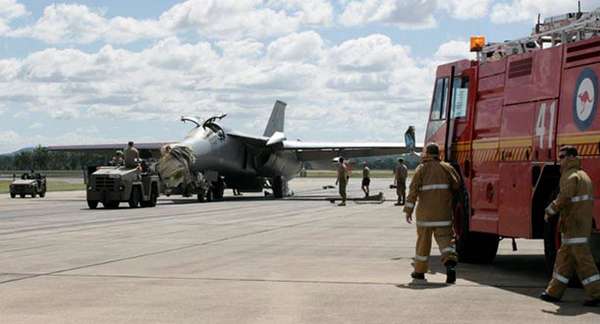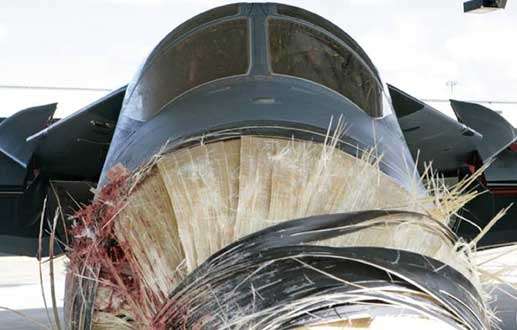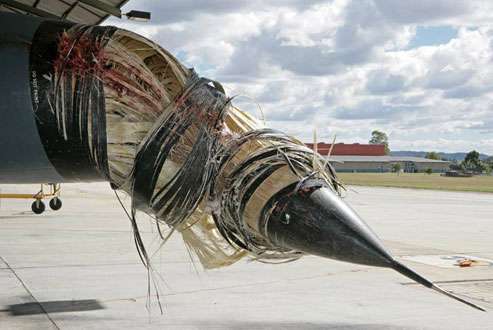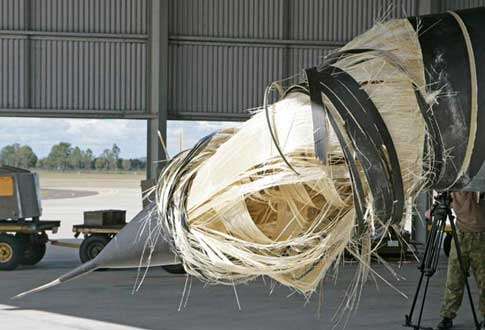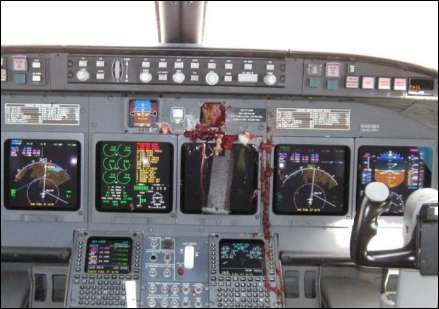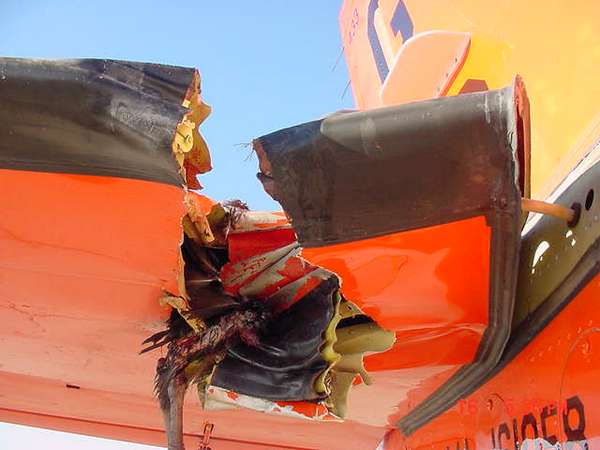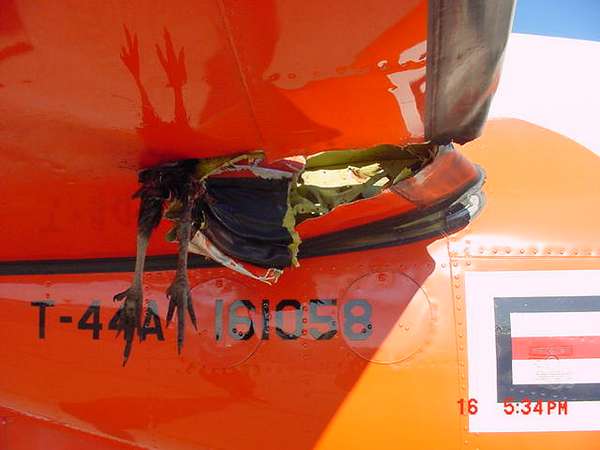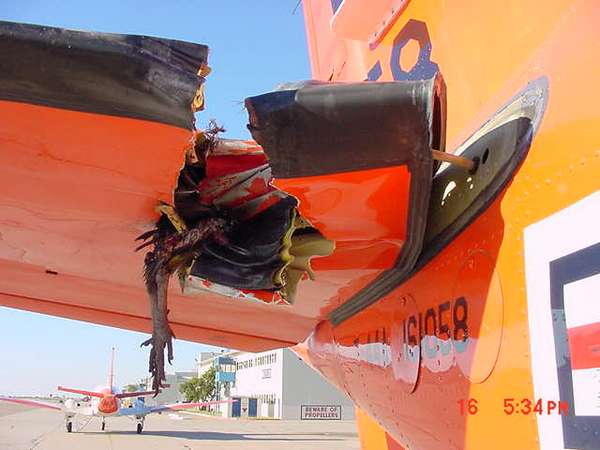 Source : Wikipedia