Recuva – A good utility to recover deleted files in your computer
Recuva is a freeware Windows utility to recover deleted files from your computer hard drive, memory card or an MP3 player.
Recuva recovery wizard guides you through the recovery process, letting you choose things like what sort of files you would like to recover and where to look for them. If you don't know what to answer simply choose Show all files and Search everywhere on this computer, this will make Recuva search for all recently deleted files and list them in the interface.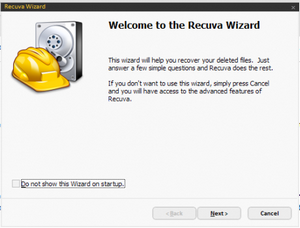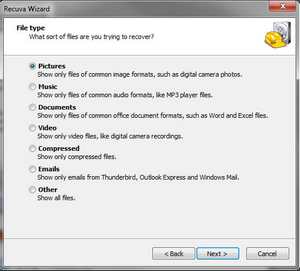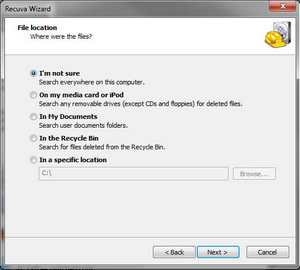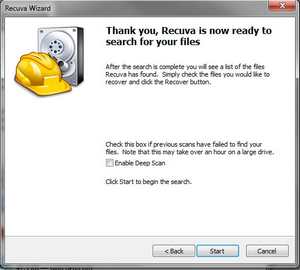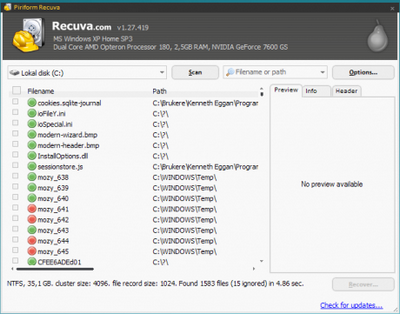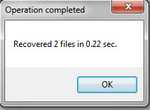 The above screenshots shows Recuva's advanced view. Even if it's advanced most users will understand the interface. In brief, the type of files that you wanted to recover will be asked and drive (whether C: or D:) that is to be searched will be given by you in the wizard. Then wizard would show you the deleted files on the left side with an icon illustrating the state of that particular file. Green files are most likely to be recovered and red ones are most likely lost, but you should anyway run Recuva on the red files to. Just remember to save the recovered files on another harddrive/partition, this is to avoid a recovered file to overwrite a lost file. You can even use an external device to save the recovered files on.
How to download Recuva and install:
Save the downloaded .exe file in your computer in the drive/folder of your choice.
Double click the .exe file to install Recuva utility in your system. The installation wizard would guide you for installation once to double click the .exe file.
Separate version is available at the developer's site that is meant for portable drives. Go to this page for portable version.