Free version of Nero 9 essential
Now you can get latest version of the most famous CD/DVD burning software "Nero" absolutely free. Actually Nero is providing a stripped down version of Nero 9 absolutely free to download.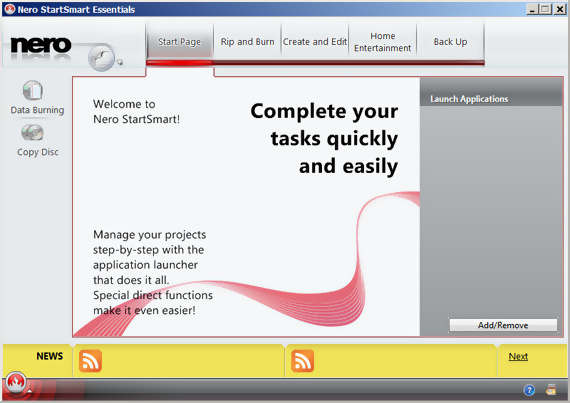 Since its a stripped down version, only basic features like data burning and disc copying features for CDs and DVDs are available. Nero says that to get additional features and functionality you'll need upgrade to Nero 9 full version. But take it for granted, this free version can do all the tasks what we would do with Disc writing software most of the time.
The size of the setup file is 55 MB only which can be downloaded using following link:
Nero 9 can be installed on Windows XP, Vista and 7. It also supports 64-bit versions.
NOTE: Make sure to select "Install Nero without the Ask Toolbar" option during installation if you don't want to install it.