Pin and organise what you are seeing online
Pinterest.com  lets you organize and share all the beautiful and useful things you find on the web.

The idea is very simple.  You browse through Internet  for a purpose daily.  Say, your son is interested in higher studies abroad and you browse internet regularly and collect information regarding higher studies opportunities abroad.  How will you remember those details?  The very boring way is to save all hyperlinks of the websites you browsed.  But pinterest.com provides a lively solution for this.  Whatever information you collect in the form of text, image, video etc you collect can be pinned in the personalized page provided to you in the pinterest for later use.  You can also make those details public if you want for the benefit of others.
This site can also be used just like any other social networking site.  You can share whatever you find interesting, browse contents that your friends liked, follow members whom find that they are pinning contents you like, make comments for the pinned contents and more.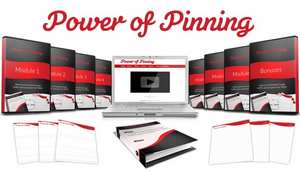 This site is gaining popularity day by day.  It is also the most sought after site next to facebook and twitter.  Becoming a member of pinterest.com is slightly difficult nowadays as you will be wait-listed once you register.  But don't loose heart.  You will be provided with a membership soon.
There are also lot of talks that pinterest is only for ladies.  See this article from Guardian.
 Why Pinterest isn't just for girls?