Avail LTC for the block 2014-2015 before it finally expires by December 2016 – Home Town Leave Travel Concession applicable for the year 2014-2015 can be either utilised as Home Town LTC or as All India LTC on or before 31st December 2016.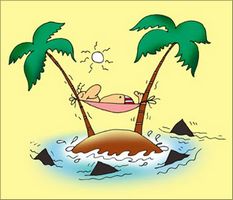 Have you planned for any Home Town Trip or Leave Travel by availing LTC and Encashment of Leave on LTC before this year expires ? Then Carry over provision available under Rule 10 of LTC Rules would be very handy to you.
Rule 10 of LTC provides that A Government servant who is unable to avail of the leave travel concession within a particular block of two years or four years may avail of the same within the first year of the next block of two years or four years.
Click here for Virtual Tour of India
The Current 4 year LTC Block is 2014-2017 and Two Year Block Year is 2016-2017. However, the home town LTC applicable for the Two year block year of 2014-2015, can be carried over and utilised by Central Government Employees either as home town LTC or as All India before it finally expires on 31st December 2016.
By Carrying Over of LTC for the block year 2014-2015, employees who intend to travel on LTC before 31st December 2016, can avail one more Home Town LTC or All India LTC (if they have converted the home town LTC to All India LTC in the previous 2 year block) before December 2017.
Checkout following Links for more information on Leave Travel Concession applicable to Central Government Emplloyees
CG Employees Leave Travel Concession-FAQ
Leave Travel Concession – Frequently Asked Questions – Part-2
LTC guidelines to be followed by Central Government Employees – DOPT issues important Guidelines
LTC for Central Government Employees – Time limit fixed
The provision for Encashment of 10 days of Earned Leave on LTC can also be availed while carrying over LTC from previous block to first year of next block.
Checkout following links for more details on Encashment of 10 days of Earned Leave on LTC
7th Pay Commission Report on Leave Encashment of Earned Leave
Encashment of Earned Leave on LTC – Clarification