7th Pay Commission – Recommendations be Implemented in Staggered Manner – FM Receives Suggestion during third Pre-Budget Consultative Meeting
7th Pay Commission – Recommendations be Implemented in Staggered Manner – suggestions also made to scrap Mid Day Meal Scheme.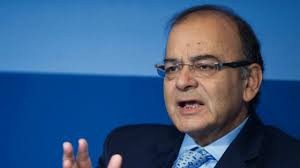 The Union Finance Minister Shri Arun Jaitley said that in the first half of the Current Financial Year 2015-16, the Indian Economy has achieved robust growth rate despite volatility and uncertainty in global economy. The Finance Minister Shri Jaitley was making the Opening Remarks during his third Pre-Budget Consultative Meeting with the representatives of Industry and Trade Groups on Wednesday.
The Union Finance Minister Shri Arun Jaitley said that the Government will continue to expand public spending even during the next financial year despite the major financial implications of the recommendations of the 14th Finance Commission which reduced the share of the Central Government by 10% and its forthcoming financial obligations due to implementation of One Rank One Pension (OROP) and 7th Pay Commission Recommendations in the coming financial year. He asked the representatives of Business and Trade Sector to increase the private sector spending especially in infrastructure sector.
Various suggestions were received during the aforesaid Consultative Meeting. Major recommendations include higher investment in irrigation and rural infrastructure sector as this will increase the spending capacity of the rural people which in turn will create demand for various items and increased economic activity. Other suggestions included focus on disinvestment of public sector undertakings by the Government to raise additional revenue and to reduce Government borrowings which, in turn, will make more money available for the private sector to borrow. Other suggestions included reduction in subsidy outflows and direct payment of fertilizer subsidy to farmers.
Suggestions were made that 7th Pay Commission recommendations be implemented in staggered manner and tax collections be increased by expanding the base. It was suggested that Minimum Alternate Tax (MAT) by withdrawn in calibrated manner, tax exemptions and allowances be withdrawn while tax rate may be rationalised in order to bring transparency, certainty and less discretion to make the tax administration more transparent and efficient. Tax incentives be given for use of debit and credit card, payment of utilities be made mandatory by cheques or through e-payment, clarity of policies by CBEC & CBDT to its field offices to avoid any discrepancies and discretions in tax administration and implementation of GST at the earliest.
Other suggestions include raise in exemption limit in case of income tax be raised from Rs. 2.00 lakh to Rs. 5.00 lakh.
It was suggested that measures be taken to uplift the power sector which is facing a challenging time, credit to MSME sector be boosted, Mid Day Meal Scheme may be scrapped due to large scale seepages and non-transparency in the implementation of the same. Suggestions were made to boost the exports, especially the MSME exports.
Source: PIB