What Exactly is Panama Papers?
What Exactly is Panama Papers? – Jaitley said the multi-agency group will comprise CBDT and RBI officials and will monitor disclosures as well as act upon them.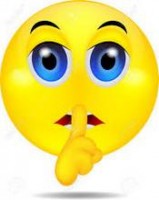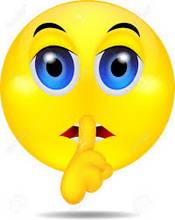 Finance Minister Arun Jaitley on Monday said the government has formed a multi-agency group to probe the Panama Papers expose – released in India by The Indian Express – saying Prime Minister Narendra Modi had himself asked that the leaks be probed.
Jaitley said the multi-agency group will comprise CBDT and RBI officials and will monitor disclosures as well as act upon them.
His statement comes on a day when The Indian Express, based on leaked documents of Panama law firm Mossack Fonseca, reported that over 500 Indians including some well known names figure in the list of persons having association with firms in tax havens.
Over 500 Indians figure on the firm's list of offshore companies, foundations and trusts. There are also 234 Indian passports (handed over by clients as part of the incorporation process), an eight-month-long investigation of over 36,000 files by The Indian Express has revealed.
Of these, The Indian Express claims that they have checked the authenticity of over 300 addresses.
From film stars Amitabh Bachchan and Aishwarya Rai Bachchan to corporates including DLF owner K P Singh and nine members of his family, and the promoters of Apollo Tyres and Indiabulls to Gautam Adani's elder brother Vinod Adani. Two politicians who figure on the list are Shishir Bajoria from West Bengal and Anurag Kejriwal, the former chief of the Delhi unit of Loksatta Party.
So What Exactly is Panama Papers?
The Panama Papers are an unprecedented leak of 11.5m files from the database of the world's fourth biggest offshore law firm, Mossack Fonseca. The records were obtained from an anonymous source by the German newspaper Süddeutsche Zeitung, which shared them with the International Consortium of Investigative Journalists (ICIJ). The ICIJ then shared them with a large network of international partners, including the Guardian and the BBC.
What do they reveal?
The documents show the myriad ways in which the rich can exploit secretive offshore tax regimes. Twelve national leaders are among 143 politicians, their families and close associates from around the world known to have been using offshore tax havens.
What is Mossack Fonseca?
It is a Panama-based law firm whose services include incorporating companies in offshore jurisdictions such as the British Virgin Islands. It administers offshore firms for a yearly fee. Other services include wealth management.
Where is it based?
The firm is Panamanian but runs a worldwide operation. Its website boasts of a global network with 600 people working in 42 countries. It has franchises around the world, where separately owned affiliates sign up new customers and have exclusive rights to use its brand. Mossack Fonseca operates in tax havens including Switzerland, Cyprus and the British Virgin Islands, and in the British crown dependencies Guernsey, Jersey and the Isle of Man.
How big is it?
Mossack Fonseca is the world's fourth biggest provider of offshore services. It has acted for more than 300,000 companies. There is a strong UK connection. More than half of the companies are registered in British-administered tax havens, as well as in the UK itself.
How much data has been leaked?
A lot. The leak is one of the biggest ever – larger than the US diplomatic cables released by WikiLeaks in 2010, and the secret intelligence documents given to journalists by Edward Snowden in 2013. There are 11.5m documents and 2.6 terabytes of information drawn from Mossack Fonseca's internal database.
What does Mossack Fonseca say about the leak?
The firm won't discuss specific cases of alleged wrongdoing, citing client confidentiality. But it robustly defends its conduct. Mossack Fonseca says it complies with anti-money-laundering laws and carries out thorough due diligence on all its clients. It says it regrets any misuse of its services and tries actively to prevent it. The firm says it cannot be blamed for failings by intermediaries, who include banks, law firms and accountants.
Source: Indian Express