Articles you may Like
Want to Know the Fastest Growing State in India? – Meghalaya, Tripura and Arunachal Pradesh recorded the highest growth rates in GSDP in 2013-14.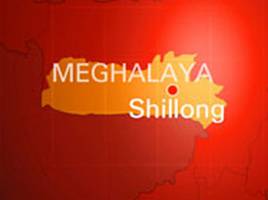 India's fastest-growing state is Meghalaya, with a growth rate of 9.7% in 2013-14, higher than the fastest-growing big state, Madhya Pradesh, at 9.5%. Arunachal Pradesh grew faster than Gujarat.
Fewer people, 12.8 million, live below the poverty line in the entire northeast than in just one large state, Karnataka, which has 12.9 million poor people.
Tripura reported India's highest unemployment rate, 25.2% in urban areas, followed closely by Nagaland with 23.8% in 2011-12. The highest unemployment in the urban areas of a large state was 7%, in Jammu and Kashmir.
The eight north-eastern states–Arunachal Pradesh, Assam, Manipur, Meghalaya, Mizoram, Nagaland, Sikkim (added in 2002) and Tripura–are growing fast, educating their people at a rate much faster than the rest of India, reducing their dependence on agriculture, and generally prospering, IndiaSpend research has revealed.
Meghalaya, Tripura and Arunachal Pradesh recorded the highest growth rates in GSDP in 2013-14.
Arunachal Pradesh, with a growth rate in GSDP of 8.9% grew faster than Gujarat, which reported 8.7%.
Unemployment in urban areas across all north-eastern states is higher than rural areas, and is in line with the national pattern.
Meghalaya has India's second-lowest unemployment rate (after Gujarat), with 0.4% in rural areas and 2.8% in urban areas in 2011-12.
To address the region's development challenges, including infrastructure, the Central government created the Ministry of Development of North Eastern Region in 2004, allocating Rs 2,362 crore to the ministry in 2015-16. The grants from the Centre and their share in Central taxes together form 79% of their total revenue, according to the Reserve Bank of India.
Some of the grants like the ones given out by the Ministry are influenced by politics as well. For example, from 2010-11 to 2012-13, Arunachal Pradesh received the highest grants with almost 19% of the total allocations. Later, when the government wanted to sign the Naga Peace accord of 2015, the allocation to Nagaland was increased (to 20%) and Arunachal Pradesh had come down.
Source: Business Standard