Shocking – Informers Sue IT Department – These informants claim their dues run into crores of rupees. In 2009, they had gone on a hunger strike demanding about Rs 127 crore allegedly due.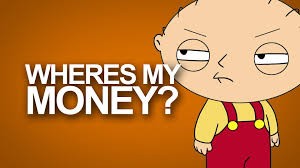 The coming week could see a face-off in court between the income tax department and a handful of registered informers who have helped the authorities catch tax evaders over the last two decades. At the centre of this conflict now is the long wait for these informants in receiving their promised monetary rewards.
Take the case of Code No. 9402, as this informer registered with the I-T department is known. He and a few others have been helping the department gather information in return for a monetary reward. He said he has been waiting 20 years for his reward for providing information in a 1994 case, which he says led to the I-T department seizing assets worth Rs 6 crore.
Under earlier rules, the I-T department would give 10 per cent of the amount seized as reward to the informant. But since last year, they have capped it at Rs 15 lakh, irrespective of the value of the assets recovered.
"How long will they (tax department) make me run for my money? I have no source of income now. I do odd jobs to earn a living," said Code No. 9402.
Three other informants moved Bombay High Court in July 2015 to recover rewards from the tax department in 70-odd cases. The case will come up for hearing on January 14. "The government wants to bring back black money, but it is ironical that it doesn't want to pay those who help them unearth black money," said Code No. 9024A, another informant. "Just because of this, we informers have stopped giving tip-offs to tax and customs officials. My last information to the tax department was in 2011."
These informants claim their dues run into crores of rupees. In 2009, they had gone on a hunger strike demanding about Rs 127 crore allegedly due.
"At that time, we were given assurances from the tax department that the money would be paid soon. It has been six years now. We have sent 40 reminders to the tax department," said Code No. 10099.
In the case of 9402, documents suggest there is a difference of interpretation of the law. The I-T department has paid him Rs 3.85 lakh as reward for assets recovered through information attributable to him. However, some other assets come under the Smugglers and Foreign Exchange Manipulators (Forfeiture of Properties) Act. SAFEMA is looked after by a "competent authority" and provides for the forfeiture of illegally acquired properties of smugglers and foreign exchange manipulators. The I-T department feels there are "very low chances of any further collection & recovery in this case", according to a letter written to CBDT by the I-T investigation wing in Mumbai. "Clarification is required from Board (CBDT) whether any further reward may be issued to informant on basis of assets forfeited by the SAFEMA."
The informer said the least CBDT could do is update him on the status of his case so that he can pursue other avenues. "I have written to CBDT several times but received no reply. Officers in the Mumbai tax department have given me letters saying they have forwarded my case to their head office in Delhi, which needs to sanction the money. What is the status of my case? I just want to know if the tax department will give me my reward or not," he said.
Source: The Indian Express