Real Estate Bill Passed – As a House Buyer What You should Know -The bill provides for mandatory registration of all projects with real estate regulatory authority in each state.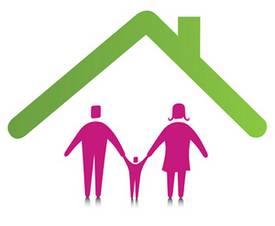 The Real Estate Regulation Bill, which was passed on Thursday in the Rajya Sabha promises to secure the interests of home buyers and expunge corruption and inefficiency from the sector.
Soon after tabling the Bill in the Upper House, Parliamentary Affairs Minister, Venkaiah Naidu, who also heads the Urban Development Ministry, said the government has considered the "views and suggestions of various stakeholders and different political parties in the matter."
Union Minister for Urban Development Venkaiah Naidu tweeted, "it is a historic day for housing sector as PM's guidance and support of Parliamentarians fulfilled long pending dream of home buyers."
For the House Buyers
@ The bill provides for mandatory registration of all projects with real estate regulatory authority in each state. Real estate agents who intend to sell any plot, apartment or building should also register with the authority.
@ It makes mandatory to disclose all information for registered projects like details of promoters, layout plan, land status, schedule of execution and status of various approvals.
@ It seeks to enforce contract between the developer and buyer and act as a fast tract mechanism to settle the disputes.
@ Fifty percent of the buyers amount has to be deposited in to an escrow account that would be used only for construction of that project.
@ The bill prohibits the developer from changing the plan in a project unless two-thirds of the allottees have agreed for such change.
How the bill will benefit real estate sector
@ Promote timely execution of projects thereby achieving the objective of housing for all
@ ensure speedy adjudication of disputes and orderly growht of the real estate sector through efficient project execution, professionalism/standardisation
@ Bill aims at restoring confidence of consumer in the real estate sector by institutionalising transparency and accountability
@ Like other sectors such as telecom, electricity, banking, securities insurance etc provides for specialised regulations and enforcement
@ Will boost domestic and foreign investment in the sector and help promote private participation
@ Illegal and unplanned development due to absence of regulator would end.
How it will benefit developers
@ Weed out fly-by-night operators from the sector
@ Will infuse credibility by making the sector mature on the lines of securities, banking, insurance etc
@ Channelise investment into the sector: Huge unsold stock as consumer confidence is low: Bill would restore investment sentiment of consumers and help address inventory pile-up.
How the bill will benefit home-buyers
@ Make operations transparent, promoting informed choice for buyers
@ Disclosure of 'carpet area' for sale will curb unfair trade practices
@ Model agreement would end one-sided agreements
@ Time and cost overruns due to funds diversion will be controlled
@ Will help curb black money and speculation leading to price controls
@ Indefinite delay in dispute resolutions in civil courts will end
@ Bill provides curative and preventive measures with powers to enforce specific performance unlike consumer protection laws.
Source: The Hindu